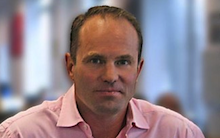 Mode Solutions has acquired Cambridgeshire-based IT managed services provider eacs to expand its geographic reach and scale to more than twice existing revenues. 
As an approved supplier on the G-Cloud Digital Marketplace and NHS Shared Business Services, eacs gives Connection Capital-backed Mode Solutions access to public sector procurement frameworks for cloud services.
The enlarged business, supported by a debt refinancing through BlackRock with additional acquisition funds available from both BlackRock and Connection Capital, now boasts three UK sites, a combined headcount of over 200 and a core customer base of almost 3,000.  
The Group will offer a portfolio of services covering managed IT, communications and document management and plans to rebrand in the coming weeks. 
Alex Tupman, CEO said: "An acquisition of this size demonstrates our growth ambitions and delivers on our strategic objectives to offer a full portfolio of digital services to UK businesses." 
Kevin Timms, Chairman and CEO of eacs, added: "With companies choosing to accelerate IT outsourcing and digital transformation programmes in the wake of COVID-19, a single source supplier will enhance customer experience."