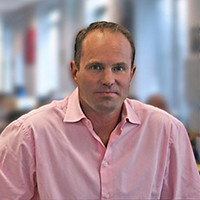 Connection Capital-backed Mode Solutions has unified with eacs, which it acquired in June 2022, to form Espria.
The new entity blends the providers' range of integrated digital workspace solutions encompassing managed IT, cloud, communications and connectivity, hybrid/remote working and document solutions under one brand.
Alex Tupman, CEO of Espria, said: "As we come out of one crisis, and now face cost of living challenges, companies are placing a higher reliance on tools to communicate and collaborate online to realise better value.
"In tandem, customer demands have pushed businesses to embrace new technologies, including hybrid working, which offer faster and more convenient experiences. Many organisations struggle to deliver this effectively, which is why outsourcing has become the most viable option.
"Espria was born to address this challenge, bringing together best-in-class providers under a single brand."