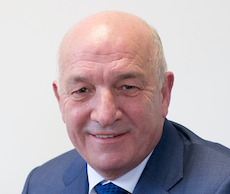 Horsham-based Global4 Communications has snapped up two businesses in quick succession to maximise on the rise in home working. 
CEO Nigel Barnett says the acquisition of Fleur Telecom from DWS Group with circa 35,000 clients and Home Telecom from Spark Energy with around 15,000 clients, will complement the company's Bulldog Broadband, Weekly Broadband and Prefect Broadband brands targeting the residential sector.
"The rise in home working and the FTTP roll out plays a big part of our future, and the challenges over the last five months has added weight to our strategy to become a major force in the residential arena," said CEO Nigel Barnett. 
"During the past five months our workflow has continued, we have not furloughed anyone, our staff levels have risen by 10% and the sales pipeline has increased by 50%."
Barnett says Global 4 has grown organically and now has a turnover of £30m with 115 staff all based in Horsham.
"With the introduction of hosted offerings we have quickly added circa 10,000 seats to our traditional customer base, and adding mobile and energy to our product range has made a significant difference to the dynamics of the company," stated Barnett.