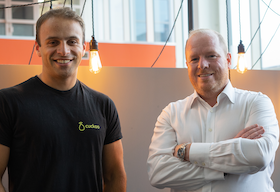 Full fibre provider Giganet has extended its reach to nine million homes nationwide with the acquisition of Cuckoo.
Giganet owner Fern Trading also owns Jurassic, Swish, Allpoints Fibre and Vorboss.
Cuckoo will become the lead consumer brand for Giganet's core residential customers, with Giganet itself continuing to be the brand serving its enterprise base. 
Giganet CEO Jarlath Finnegan said: "The acquisition marks a meeting of minds at a time when consumers deserve more from a utility as critical as the Internet."
Cuckoo CEO Alexander Fitzgerald added: "Cuckoo's expertise lies in building customer experiences, while Giganet is expert in building and running networks. Together we will deliver better broadband for millions."
Following a £250m funding injection from Fern Trading, Giganet is now working to connect hundreds of thousands of UK homes and businesses through the deployment of its own full fibre network infrastructure as well as across CityFibre's and Openreach's nationwide footprints. 
Pictured: Alexander Fitzgerald and Jarlath Finnegan