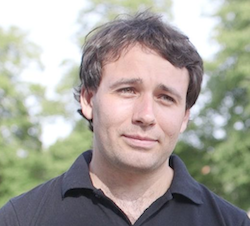 A financing deal with infrastructure investment fund Basalt Infrastructure Partners enables wholesale-only fibre operator Full Fibre to scale its build capacity and expand its gigabit fibre optic network to the first 100,000 premises in 2021 and at least 500,000 by 2025.
The deal means Basalt takes a majority interest in Full Fibre and will provide capital investment and additional management expertise. 
Full Fibre will focus its FTTP products on market towns with between 5,000 and 40,000 premises, initially in the West Midlands, Central and South West, that might otherwise be left behind by the national FTTP roll out.
Full Fibre CEO Oliver Helm (pictured) said: "Full Fibre's mission has always been to deliver pure fibre, wholesale-only networks to underserved market towns. 
"The current environment has highlighted more than ever the need for gigabit capable fibre broadband to be available as standard."
Steven Lowry, Partner of Basalt Infrastructure Partners LLP and adviser to Basalt, added: "We have acquired Full Fibre through a bilateral acquisition process and will support the company's business plan through further capital investment."