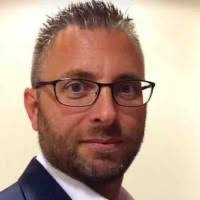 FPE Capital backed Optimity has acquired Pebble IT, boosting its influence in the London region managed services arena.
Pebble IT is a managed IT services provider specialising in cloud, security and compliance, infrastructure and consulting services.
Its tech partners include Google, Microsoft, Cisco and Sophos. The company has grown revenues 94% over the last five years. 
Pebble IT's MD David Osen joins Optimity as Chief Information Officer.
London-based Optimity was backed by FPE Capital in 2016.
FPE Capital Managing Partner David Barbour stated: "This acquisition will strengthen Optimity's already strong growth in the provision of managed services to central London businesses."
Optimity CEO Leeland Pavey (pictured) added: "Optimity's position in London is well established and the business has been hugely successful in providing alternative connectivity solutions, coupled with the ability to modernise campus and office IT infrastructure environments. 
"With Pebble IT's support we will be better positioned to deliver next generation, integrated IT technologies for our customers."