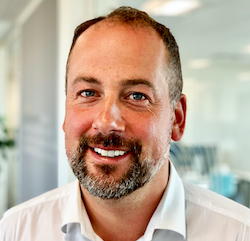 Focus Group's UK expansion plans have shifted up a gear with the acquisition of Scotland-based connectivity and telephony specialist HighNet. The deal builds on West Sussex-based Focus Group's acquisition of Exeter located swcomms less than a month ago.
As well as extending Focus's geographical reach the Highnet transaction strengthens the product portfolios and capabilities for both brands.
HighNet, which had been seeking investment opportunities to drive its growth plans, will continue to operate under its brand name with David J Siegel remaining as MD alongside his existing management team and employees.
The family run business was founded in 1984 and has offices in Inverness and Glasgow.
Chairman David M Siegel will continue with his plans for retirement later this month. 
Focus Group co-founder Ralph Gilbert (pictured) said: "The acquisition is a great achievement for Focus Group. There is a perfect fit between the two companies that will create great opportunities for collaborations and business development in Scotland. 
"HighNet has a strong core network of Internet services together with proven channel partner expertise which will provide Focus Group with the ability to advance further in this field. Working together will speed up our growth plans."
 
David Siegel added: "It was important that we found a pairing that allowed us to do what we do best. We also wanted a culture that matched our own and to benefit from all that comes with the support of a larger business – namely the investment and expertise to transition to a £20m turnover company. 
"There ended up being only one partnership that ticked all the boxes and the next phase of our journey sees us joining forces with Focus Group."
Focus Group was founded over 15 years ago and is now a £120m revenue business with a 550-plus headcount.
HighNet was advised by Paul Billingham from Knight Corporate Finance. Focus was advised by Roxburgh Milkins and RSM UK Group.