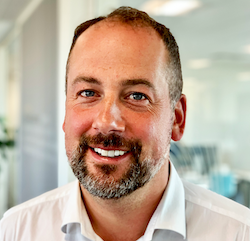 Focus Group's business portfolio and influence in the south west region have been significantly boosted by the acquisition of swcomms. The deal was sparked by the retirement of swcomms Chairman and CEO Tony Rowe and creates a £100m revenue business.
"Focus Group has been looking to expand its portfolio of businesses and swcomms was a perfect fit to accelerate our growth in the south west of the UK," said Ralph Gilbert (pictured), co-founder at Focus Group. 
"With its expansion of data centre technologies, just one of the few located in this region, this creates opportunities for Focus Group and further investments for the future."
Gilbert said swcomms will continue to operate under its brand name with the existing management team and employees working out of its head office in Exeter.
Swcomms MD Brian Lodge added: "The acquisition will coincide with some great opportunities in the market due to a shift in the industry towards clouds connectivity, home working and Openreach's withdrawal of copper voice and internet services.
"Together we will be more competitive and we plan to grow the business significantly in the next few years.
"Being part of the Focus Group will give us all the wider benefits of a £100m turnover business while still allowing us to maintain a local and personal service to our customers by utilising the commitment and expertise of our wonderful staff."