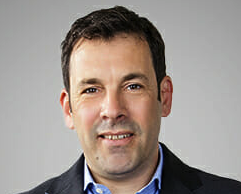 Despite restrictive Covid-19 pressures ICT sector dealmaker Knight Corporate Finance has secured two more transactions taking its lockdown total to five.
The company advised the shareholders of DoubleEdge and Foehn in a three-way merger alongside Metaphor IT to create MSP Kerv, which is backed by LDC and tech entrepreneur Alastair Mills.
"With valuations maintained by continued demand for acquisitions in the sector, the deals see the shareholders of both companies realise a premium for their business and take an ongoing role and equity stakes in the enlarged business," said Adam Zoldan (pictured), Director and co-founder of Knight.
"The dynamism of the channel is exemplified with this latest deal and the emergence of Kerv brings an exciting new player looking to disrupt the market. The deal also demonstrates the confidence of private equity investment in the sector, which looks set to continue."
James Passingham, founder of Foehn, added: "We engaged Knight to take the business through a dry run due diligence process (Knight Vendor Assist) to ensure we were prepared for our eventual exit. Knight delivered a deal that allowed us to realise the wealth we had locked up in the business with plenty of upside as part of the team at Kerv."
Steve Burges, Director of DoubleEdge, noted: "When you agree the initial terms of a deal it seems very simple but it's never the case. With Knight we were able to navigate the intricacies of the merger to a successful completion."
Alastair Mills, Executive Chairman of Kerv, commented: "As a buyer I always appreciate working with a knowledgeable and experienced sell-side advisor such as Knight. They run a professional and disciplined process which was integral to drive the deal through to the agreed timescales and on agreed terms."