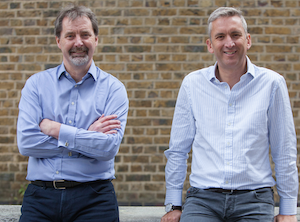 Founder and former CEO of Six Degrees Group Alastair Mills has returned to the sector at the vanguard of a LDC-backed £30m merger of three cloud firms - DoubleEdge Professional Services, Foehn and Metaphor IT – creating a £20m business with 100 staff and circa 500 customers.
The combined organisation, called Kerv, will be boosted by follow-on LDC funding for acquisitions that will advance its strategic focus on mid-market firms with £50-100K annual IT spend. 
Kerv CEO Mills is working alongside former Six Degrees COO Mike Ing who is MD of the company which has offices in central London, Richmond, Greater London and Vigo in Spain where an in-house development team is located. 
Kerv is developing a cloud-centric operating platform to provide a range of services. 
"Our goal is not to chase short-term profit gains through aggressive cost cutting as we acquire complementary businesses," stated Mills. "Instead, with the support of LDC, we plan to invest in great companies and accelerate organic growth through a relentless focus on CX. 
"In a technology market that continues to consolidate rapidly through M&A, we feel that now is the right time for a change in focus and culture."
Ing added: "Since we sketched out our CX-focused investment plan towards the end of 2019 we've seen a dramatic shift to cloud-based remote working at an unprecedented scale. 
"With the increasing availability of rapidly innovating cloud-based applications, IT managed service providers should no longer need to be asset heavy, or rely on long-term infrastructure investments. Their job will be to integrate best of breed capabilities to deliver solutions for their customers." 
Pictured l-r: Mike Ing and Alastair Mills