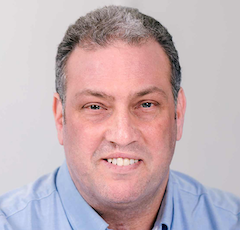 Content+Cloud has acquired IT service provider Azzure IT to increase its Microsoft Dynamics practice four-fold.
The buy enables Content+Cloud to bring the whole power of the Microsoft Cloud to its clients at scale.
Content+Cloud has been in growth mode since its acquisition by Advania at the end of 2021 and now has more than 225 Dynamics professionals able to deliver Dynamics 365, Dynamics Business Central and Dynamics 365 Sales to its clients.
CEO Peter Sweetbaum said: "While Dynamics has always been an important part of our capability we have now fundamentally changed the scale at which we can deliver in the Dynamics solution implementation, integration and IP development space.
"Meeting the market demand for Dynamics-related solutions is a challenge for all of us in this industry, including Microsoft. We will work with Microsoft and others in the industry to identify ways to increase market capacity, to meet client demand and create opportunities for younger professionals looking to make an impact."
Craig Such, CEO, Azzure IT, added: "There is no shortage of demand or opportunity in the Dynamics space today. The evolution of the Dynamics proposition has underpinned Azzure IT's strong growth."