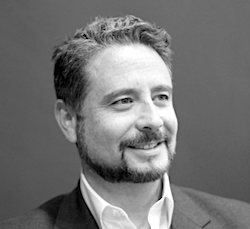 August Equity-backed Business Systems (BSL) has upped its play in the high growth CCaaS space with the acquisition of cloud contact centre specialist Acrinax. The financials of the deal were not disclosed.
Acrinax also specialises in Workforce Engagement Management solutions and has developed its own software tool, called Acrinax Chat, a real-time chat translation solution that enables agents to communicate in over 100 languages.
Acrinax founders Damian Bowen, David Baughan and Andrew Jacobs join the BSL senior leadership team. 
According to BSL CEO Adam Kantor (pictured) the deal builds scale in the group and is another platform for BSL to create a broad set of services to its mid and large enterprise customer base.
"Joining forces with Acrinax is a logical step and brings additional depth to what we can offer to our customers as they look to transform their contact centres," said Kantor. 
"Combined with our existing cloud contact centre and WEM practices, along with our monitoring and compliance services, we will continue to increase the value and innovation we bring to customers."
Bowen stated "Migrating to the cloud is at the top of custmers' priority list and this partnership will enable us to deliver this strategic transformation."
BSL was founded by Richard Mill and Stephen Thurston in 1987 as a call recording provider in the financial sector.
PE firm August Equity acquired a controlling stake in Wandsworth-based BSL in January this year.