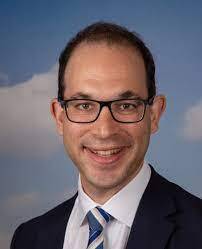 Bechtle has built a regional presence in London with the acquisition of VAR Tangible Benefit, presenting opportunities to expand its base of corporate customers.
Tangible Benefit founder Timothy Trotman will remain with the company for the transition phase before handing over the baton.
All other senior managers will remain in their current positions, guiding operations at the London office alongside 66 employees. 
This acquisition follows Bechtle's deal for ACS Systems in November last year and reinforces its aim of forging a stronger link between major vendor partners and the UK's B2B customer landscape.
James Napp, MD at Bechtle Direct UK, said: "We will capitalise together on the substantial cross-selling opportunities for Bechtle's solutions and services offerings into Tangible Benefit's customers. This is another important step towards becoming one of the top 10 IT solutions providers in the UK."
Nick Barrett, Sales Director of Tangible Benefit, added:  "Our top priority was ensuring our staff's future was secure and that our customers could continue to count on us to deliver added value, which they can, now with even greater capabilities and more expansive offerings thanks to Bechtle,"
With the addition of Tangible Benefit, Bechtle employs some 280 staff across four sites in the country and boasts consolidated revenues total around €200m.