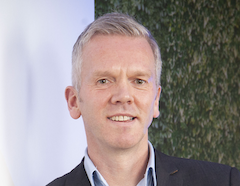 Aliter Capital's tech sector buy and build strategy took a leap forward with a series of M&As that have united five businesses under the North brand targeting £100m turnover within three years. 
 
Boston Networks in Glasgow, Wales-based Pinacl and Pinacl GDA, North Shields and Birmingham-based 2020 Vision Systems and London's PEL Services have between them netted a £30m-plus forward order book since the Covid-19 outbreak. 
 
The enlarged business is also set to boost its 250 headcount with a recruitment campaign. 
 
North is running the £6m IoT Scotland network, part funded by the Scottish Government, supporting businesses across the country with projects via hundreds of LPWAN wireless gateways.
 
An early target of the new company will be to engage with other UK local and regional authorities aiming to roll out similar IoT infrastructures UK-wide.
 
North's Group Executive Chairman Rob Bardwell, former Chief Executive of Pinacl, said: "This remarkable year has seen a shift in the way we all live and work, with working from home now a reality for many now and into the future.
"Technology and network solutions have never been more pertinent for companies and we know they are now high up on the board agenda of every organisation.
"While most sectors have experienced a heavy burden from Covid restrictions, the tech industry is well placed for a steady stream of business."
North's Group Executive Director Scott McEwan (pictured), former Chief Executive of Boston Networks, added: "Throughout the pandemic all of our constituent companies have bucked the trend by securing major contract wins which have added to our growth trajectory.
"In recent years we've gone from strength to strength, and through bringing each of the group's companies together we have an offering and expertise within the business to tackle the challenges of our customers across the UK and globally."
"Covid-19 has put network infrastructure and the safety and security of people, buildings and assets at the top of the agenda for both private sector companies and the public sector as they require robust and secure systems at the heart of their organisations during the pandemic and in the future."