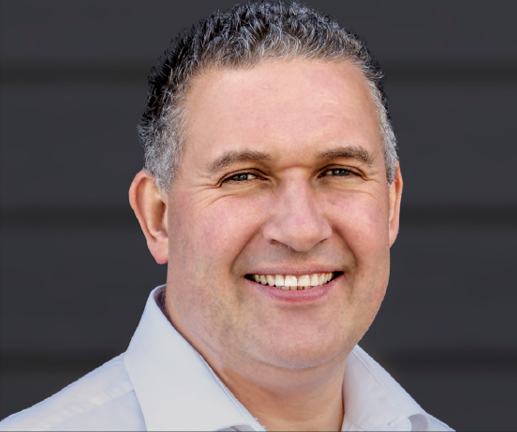 NTA's commercial life began with a white labelling campaign that put branded products into the hands of resellers. Two decades later, the business continues to elevate partners in the hosted world, according to Managing Director and owner Paul White.
 Twenty years ago, white labelling telephones was almost impossible, and some telecoms resellers resorted to a sticker covering the manufacturer's logo, which was both unsatisfactory and unprofessional. Most therefore took the decision to feed off the manufacturer's brand as a 'valued supplier' with strength and kudos in the market.
Back then, White launched his own reseller business, Nationwide Telephone Assistance, and recalls only too well the barriers suppliers built to protect their brands and, sadly, treat resellers as box shifters rather than solution providers.
Thereby begun White's journey into what NTA is today, a fully-fledged cloud-based communications service provider with many lessons learned from operating on the other side of the fence. "A large part of our journey has been creating and developing services to the channel, while setting an example and becoming the provider we always wished we had," said White, who celebrates NTA's 20th anniversary this month.
His focus is to do things differently and support NTA's partner businesses with a 'behind the scenes', fully white labelled approach, so they can compete with web-based competitors and comparison sites while still maintaining a healthy margin.
"Selling branded products can assure customers that they are purchasing something reliable, however partners are then directly competing with the rest of the world due to online shopping and other resellers selling the same handsets," he added. "With the help of the Internet they place themselves in a price comparison war and, let's face it, there will always be someone cheaper.
"To compete you must deplete your margins, but what if the product was your own? By branding your product you take yourself away from being another me-too product. Not only are your products branded, but they have a layer of extra functionality that works directly with your hosted network. Potential customers are then able to take so much more from your business, rather than price. It's quite simple, really.
"White labelling products also allows partners to stand a much better chance of positioning themselves competitively in a vertical market. By adding their own name to the product they have installed extra confidence in the sale. The first three rules of selling are: Sell yourself, the company and then the product. We have made this easier: Sell yourself, your company and you are the product."
Two decades ago White's long-term vision was to create cloud-based products and services designed to be easy to manage and more importantly, easy to sell. He also firmly believed that good phone numbers remained important to resellers and their customers.
Early Vision
"Back in the early 2000s, as hosted technology came into its own, so did we," recalled White. "We began developing a service with the vision of creating a cloud-based telephony platform. We decided to call phone lines SIP Co-Lines. As you can probably guess, the name never took off, but SIP Trunking did. In those early days, creating VoIP products was an uphill battle as traditional phone companies simply didn't see the vision of cloud-based telephony. This struggle eventually led to the now common staple of hosted handset technology.
"In 2005 we began applying for our own number ranges, becoming one of the few companies that offered this and bringing us that bit closer to transitioning from a reseller to a service provider. This allowed us to provide customers with more freedom and flexibility to have and choose numbers based on aesthetics.
"We began building a platform from the ground up using a cloud-based solution that would include all the traditional features of ISDN lines without taking up the space. It was vital that the system was built to withstand the vast number of connections with both high uptime and reliability. The next step was to build the networks. Ten years ago, we proudly became an ISP. This gave us the opportunity to own our own IP ranges and peer with other networks."
The pandemic has accelerated change in the supply of telecoms services, but White is confident NTA can stay ahead of the game and help its partners maximise on the march to digital telecoms services. "We designed our systems and platforms to handle anything the industry throws at us, including the big switch off. We've spent nine years expanding the wholesale and technology market and we don't plan on stopping any time soon.
"We have a superb, loyal team and some of the stuff we're doing now we never would have dreamt of doing 20 years ago. When you feel like it can't get any better, it just does. For NTA it's onwards and upwards."