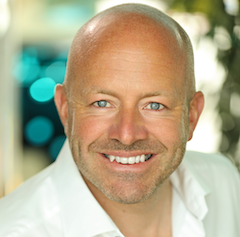 Focus Group co-founder and Director Chris Goodman has warned that those who sit on their hands amid these seismic shifts will quickly be left behind.
Following lockdowns, the way much of the UK works and lives has become embedded in a 'new normal'. And the extent to which organisations have reset their thinking is matched by the widespread challenges and opportunities now facing the channel. Here, Goodman offers his perspectives on the changing market, and shares insights into his leadership priorities and approaches...
What will be the primary challenges facing the comms sector in 2022?
The recruitment and retention of staff is proving to be a notable challenge. There is a real shortage of good candidates for roles in many sectors and it's unclear whether it's the impact of Covid-19, Brexit, or a combination of both. Furthermore, and this impacts the retention of staff as well, people have come to expect far more from their employer – more money, more benefits and more flexibility. Holding on to your best people has never been more important. Other challenges are the prospect of further Covid restrictions, continued supply chain disruption, budgetary belt-tightening as a result of rising inflation, the increased cost of borrowing and managing estates of PSTN/ISDN lines through the switch-off. Not too much!
 
Having absorbed the brunt of the pandemic, do you think the comms channel has emerged stronger?
Without question, yes. The essential nature of the products and services that our industry delivers has never been more clear. It has broadened the size of client to whom a full ICT suite is applicable, highlighted the importance of adequate cyber security awareness, driven businesses into a hybrid working world and strengthened the needs for intermediaries – someone to cut through the confusion and deliver an appropriate and robust comms solution for their business needs. 
 
The pandemic also forced businesses in the sector to practice what they preach. We were forced to deliver a solution for our own businesses, without warning, and we will have learned a great deal about what works and what doesn't. We are now better placed to promote the benefits of the solutions we offer. It has also demonstrated the strength of the channel. People came together and supported one another, professionally, commercially and emotionally, through what was an incredibly uncertain time. Friendships have been strengthened, partnerships created and we are all the stronger for it.
 
How can the channel most effectively use the lessons of Covid-19 lockdowns?
The lessons are still being learned. We are still adapting our working practices to suit the needs of our business and our people. Nobody yet knows the optimum set-up that creates the perfect balance of productivity, engagement, cultural integrity and customer satisfaction. The key to helping prepare our customers is to challenge their thinking and to open their eyes to the ways in which technology can enhance their business. By being a reseller we aren't forced to hedge our bets with one technology or provider. Flexibility is the key to remaining agile, enabling you to adapt to the ever changing landscape. Communicate with your customers. Be part of their journey. Share in their success.
 
With the infrastructure environment shifting and 2025 on the horizon, how urgent is it for resellers to reshape their outlooks?
It's critical. How can you define your strategy or give the right advice to your customers unless you fully understand the implications and complications of the Openreach roadmap. There are so many unanswered questions and areas that have yet to be considered, and it is our job to challenge Openreach and Ofcom to ensure that our customers have a voice. Those who sit idly by will be left behind in what is a seismic shift.
 
How do you think the flash of investment in remote working will play out in terms of sustained interest in digital technology adoption?
The floodgates are open and there's no turning back. People have had a taste of the hybrid working world and they liked it! There is a better balance to be achieved through flexible working practices, arguably greater productivity and it solves all our disaster recovery needs. Perhaps businesses will start to look at the provision of connectivity at employees homes as FTTP becomes more widely available. Frankly, I want the same set-up at home as I have at the office.
As we enter 2022, what are your top priorities?
With our new CEO, Barney Taylor, at the helm it's a period of reflection for the business as we define our strategy for 2022 and beyond. At the heart of that strategy will be protecting the core principles and values that have delivered us growth year after year, and that create the foundation upon which we can build long-term dynamic growth. It's an exciting time to be in our industry and for those with their finger on the pulse and their foot hovering impatiently over the accelerator. It's going to be one hell of a ride!