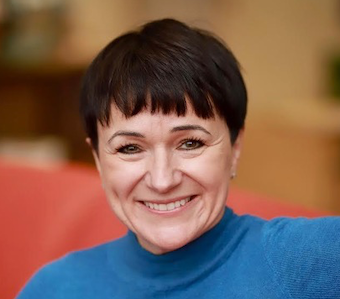 Cloud services continue to accelerate business transformation and as each day passes the role of channel partners in driving this revolution becomes ever more critical, according to Google Cloud UK&I Managing Director Helen Kelisky.
For anyone working in cloud leadership the most gripping trend today is the acceleration of cloud adoption. "The market has been through at least three iterations since the start of my career, with priorities expanding out from saving money and increasing the speed of delivery, to unlocking the value of data and driving more timely decision making," said Kelisky. "In today's market, customers are looking to deploy cloud in new and innovative ways. To do this, we are strengthening our partner ecosystem with plans to more than double our spend in support of partners over the next few years."
Last year, Google Cloud's partner ecosystem in the UK played a key role in meeting the demands of household name brands including HSBC, Vodafone and Ford. "We saw increased uptake across all industries and have no plans to slow down in 2022 and beyond," added Kelisky. "As companies across the UK continue to navigate their digital transformation journey, the number one priority at Google Cloud is to support them every step of the way. Large corporations, SMEs, digital natives, and more, are increasingly turning to cloud technologies to overhaul and advance their operations. Meeting the specific needs of each and every customer is a core part of our mission."
But ensuring high levels of service fit for a vast customer base with a variety of requirements is no easy task. "The tech channel is a vital part of this process," added Kelisky. "Throughout the surge in cloud deployments we have relied on our partners – resellers, ISVs or system integrators – to support custom implementations and ensure customer value."
Kelisky says that during the last two years the IT channel has seen levels of interest like never before. In response, providers have upped their game in all things service and solutions, increasing choice for customers and competition among themselves. "Customers today have the luxury of endless choice and providers must keep up with the new challenges of pace, breadth and players in the market to avoid being left on the shelf," she added.
Customers across sensitive industries like financial services and healthcare, along with advanced industries such as manufacturing and telecommunications, are accelerating their cloud adoption by the day, forcing the market to become more sophisticated and specialist in response. "Solution providers and channel partners will continue to respond to the market and hone their specialisms," added Kelisky. "They will develop products and services able to address customer needs by industry, sub-sector and size, and continue to drive digital transformation on a global scale."
Google Cloud serves customers in more than 200 countries across industries from government to gaming, and while the market becomes more sophisticated the overall Google Cloud proposition remains simple, according to Kelisky. "It focuses on four key categories – Data Cloud, Open Infrastructure Cloud, Trusted Cloud and Collaboration Cloud," she stated. "All areas include multi-cloud infrastructure, cyber security products and a secure communication and collaboration platform in Google Workspace."
One way that channel partners can navigate this new environment is to stand out from the crowd and offer a point of difference from competitors. "Whether it be a commitment to driving organisations' Environmental, Social and Governance (ESG) agenda or offering industry specific expertise and solutions, partners must be known for something and affirm their place in the ever growing marketplace," added Kelisky.
It is against this backdrop that she took up her role as Managing Director of Google Cloud UK&I in February this year. Kelisky spent the last 10 years of her 30 year tech career specialising in cloud business leadership and experienced first hand the capabilities of cloud to drive business and societal transformation. "In the last year, digital transformation and cloud adoption has seen an unprecedented uptake with Google Cloud alone experiencing 80 per cent growth in total deal volume for its platform," she stated. "This period of fast-paced and transformative change in the tech space makes it a particularly exciting time. Given my professional background, joining Google Cloud was a natural next step."
After studying Business Studies at university Kelisky wanted to pursue a career that would keep her engaged, and tech's fast-paced nature and ongoing stream of innovations and ideas fitted the bill. Therefore entering the world of tech was a 'no-brainer' for her. "I knew I'd never be bored, and I was right! Throughout my career I have watched the industry transform in unimaginable ways and tried to grasp each opportunity to learn new skills, as well as finding fresh interests along the way," she stated. "This desire to learn hasn't lessened over the years and continues to influence my decisions. You can always find opportunities to learn if you have a growth mindset, and I constantly apply this in my role at Google Cloud."