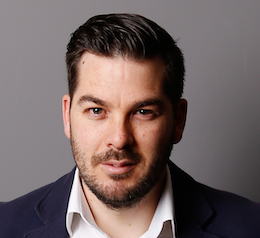 Entrepreneurship has long been the bedrock of the channel community but few start-ups flourish like the enterprise of Xelion UK Managing Director Dave Reynolds.
Reynolds shows how the power of positive action, underpinned by an entrepreneurial spirit and the self-belief to take a risk, can bring a new and successful dynamic to the comms channel. The business he launched in 2017 – namely the UK arm of Dutch cloud provider Xelion – is now forecasting to land circa 100,000 seats by 2025 and Reynolds expects 30 per cent of these to come from base migrations.
Xelion was established as a software development company in the Netherlands by Micha Cohen in 1988. It initially focused on the fossil fuels sector but in 2008 launched an on-premises VoIP PBX service into the Dutch market. Reynolds first encountered Xelion in 2013 while working in a pre-sales role at Birmingham-based Intercity which also operated in the Netherlands.
He met Cohen and was 'sold' on the concept of apps and on-screen communications services, having seen first hand Xelion's fully functioning softphones and a basic web app that worked on BlackBerry mobiles. "We launched directly into the UK SME market and the sales team won pretty much every Xelion deal we presented and proposed," he said.
The next phase of Reynolds' relationship with Xelion came when he joined PMGC and introduced a fully managed cloud version of the service. "After a few years it was time to move on and I made a business plan that led to Micha and myself becoming business partners with a goal to launch Xelion as a full channel proposition to the UK market," stated Reynolds.
He attributes his ability to run a business 'off-the-cuff' to experiences gained while an employee at Griffin Internet, his second place of work in the comms sector which followed a stint in a BT call centre. "Griffin was the turning point in my career," added Reynolds. "We learnt everything from starting a business, finance, product development and the basics of M&A. But the UK market is extremely competitive and to arrive as a complete unknown was a huge challenge to overcome."
The UK market is extremely competitive and to arrive as a complete unknown was a huge challenge to overcome
According to Reynolds, Xelion's biggest achievement is its ability to drive net growth year-on-year while a strong development arm adapts the service in near real-time to an ever-changing market. The latest company figures testify to this successful strategy. "2022 was our biggest year with an average of 33 per cent growth across the group and 39 per cent growth in the UK, with a forecast of 200,000 seats by the close of 2023," he stated.
Ten years ago Xelion was a cloud PBX, a straightforward proposition for customers that wanted to replace an on-premises PBX with something similar but in the cloud. Today it operates an omnichannel communications platform with no border limitations delivering services via partners across Europe.
"We supply a fully managed service as a single user licence model with no bolt-ons," explained Reynolds. "This includes 365, Teams and Azzure AD integration, telephony functionality, contact centre features and web chat services. Partners can bring their own hardware to the platform and terminate calls on pretty much any SIP provider's network.
"This model puts the partner in control and makes the proposition simple for the end customer who values reliability, simplicity and good integration. Elements like integration with 365, Teams and Azure are game changers for businesses with their own IT department. Alongside this, opening contact centre functionality to smaller businesses is a great way to bring more value and get long-term customers."
It's a proven recipe for success: Analysis of partner deals supported by the Xelion team during 2021 show a 91 per cent win rate. And nearly all customers received 100 per cent uptime throughout 2021 and 2022. With such a strong footing secured, Reynolds sees the ad-hoc contact centre market as a major growth area, observing that even the smallest of businesses are looking for new ways to engage with customers.
"The coming 12 months will see the dev' team working on more contact centre functionality including a new web chat service alongside a new control panel and workforce management solutions, which will be included in the standard user licence," stated Reynolds.
"We also see the need for a future service that is purely operated via mobile apps for the lower end of the SME and SoHo markets. We have completed the first major partner deal for this and will open it to the wider UK channel later this year."
Just a minute with Dave Reynolds...
Role model:
Anyone who takes a risk on themselves.
 
What talent do you wish you had?
The ability to learn languages easily.
Your main strength and what could you work on?
I am great at kick-starting projects, I'm not so good at finishing them and generally hand them over to someone with more attention to detail.
If you weren't in ICT what would you be doing?
Probably working in the gaming sector.
Tell us something about yourself we don't know:
I am a keen gamer and once worked in the Lan Gaming industry when it was a thing.
Industry bugbear:
Porting landline numbers needs to be like mobile numbers. The current system is poor in every way.
Biggest achievement?
Launching Xelion in the UK.
Best advice you have been given:
Take more risks, fail fast and move on.
In hindsight:
We could have launched in the UK two years earlier than we did.
The biggest risk you have taken?
Leaving a stable job to launch Xelion UK.
Top tip for resellers:
Master the services you sell and focus your energy on what you are great at.