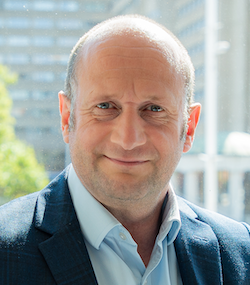 In scanning the tech horizon for 2023 Six Degrees CEO Simon Crawley-Trice has identified the key issues that he says should be top of mind for all channel bosses this year.
In what Crawley-Trice says will be a challenging 12 months for the tech industry and end users he foresees more of the same in terms of security focused headlines, but the nature of the news could reflect broader issues. "There is no sign that the overall volume or impact of cyber attacks will decrease this year," he commented. "But attack strategies are certain to evolve with cyber criminals becoming more varied in who they target, instead of focusing primarily on the enterprise level. In 2023 we're likely to see organisations of virtually any size being breached."
One of the particular problems this creates is that, in general, organisations are still not built to respond effectively to attacks, particularly mid-market and smaller organisations. "There needs to be greater emphasis on proactive, preventative measures," said Crawley-Trice. "At the same time, organisations need to raise their game around remediation and communication, particularly at a board and regulatory level. This is where many mid-market organisations still struggle, so will likely emerge as a bigger theme this year."
Organisations everywhere talk about being agile, but 2023 will really put their technology capabilities to the test
Maximising the role that technology can play in helping organisations beat the recession is also a top priority. "Given the challenging economic outlook 2023 is likely to be less about pure tech innovation and more about using technology to adapt to customer needs," added Crawley-Trice. "Unfortunately, without this mindset and tech investment strategy organisations will not have the agility to adapt to a recession. Some will struggle to match competitors that have built tech infrastructure and services as an enabler that maximises efficiency. And those who can use technology to deliver better business insights, such as customer analytics, will be much better positioned to make informed decisions about where to increase or decrease their costs. Organisations everywhere talk about being agile, but 2023 will really put their technology capabilities to the test."
That said, there will be more investment in technology-led automation to help maximise operational efficiencies, observed Crawley-Trice. "Organisations that can automate key processes to optimise cash-to-revenue will be strongly placed to meet whatever challenges 2023 brings," he added.
Against this backdrop technology organisations across the channel ecosystem will be looking closely at the value and impact of their partnerships in 2023, believes Crawley-Trice. "Working with like-minded complementary organisations will be essential for quickly bringing new products and services to market this year," he commented. "Partnerships will also give technology organisations the ability to bolster their offerings and create new revenue streams to meet the challenges of a shrinking economy.
"This is also linked to the ongoing issues created by the widespread talent shortage across the technology industry. The risk for organisations that don't focus on recruitment, retention and strong partnerships is they won't have the expertise to deliver the digital transformation that many organisations will be prioritising in 2023."