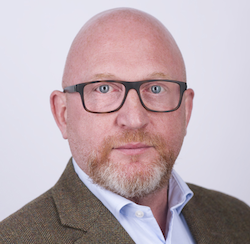 The trauma of Covid-19 required business leaders to react quickly and in many ways the pandemic has shaped executives into the leaders they are today. Here, Onecom CEO Martin Flick shares insights into his own experience and its impacts.
During the pandemic, business leaders were tasked with leading in a world not before seen in living memory. Urgent challenges were faced by organisations and their people, and all impacted the decisions and actions being made today. "We have come out stronger," stated Flick. "The key qualities needed for leadership were reaffirmed: Empathy, authenticity and the ability to make decisions decisively when required, but also to encourage those around you to think freely and contribute to the decision making processes. These qualities are the same as they ever were, but they are more acutely required now. During the pandemic we weren't dictatorial. We asked people what they thought and made decisions based on that insight. That's always been required of a good leader, but it was magnified by the pandemic, and it's something worth holding on to post-Covid.
I learned the importance of thinking quickly and with agility in an unpredictable and unfathomable scenario
"I also learned the importance of being able to think quickly and with agility in an unpredictable and unfathomable scenario, execute decisions decisively and to prioritise the health and wellbeing of our workforce and our customers. In a scenario like the pandemic, people remember the way you act for a long time. We were able to lead by example. Another key lesson is to be appreciative of each other, to not take for granted the simple things in life like meeting your colleagues for coffee or lunch. At the same time we want to keep hold of the flexible and agile working practices that came to the fore."
The pandemic also brought into sharp focus what was most important to the business, and Flick enacted a number of initiatives quickly to support these imperatives. The first priority was the health, safety and mental wellbeing of its workforce. "This gave my leadership team a real sense of purpose to provide strong and clear guidance of our plans as an employer and reinforce a strong sense of belonging and team spirit," added Flick. "We wanted to galvanise our people and used a platform called Office Vibe which measures employee net promoter scores. The highest scores we've ever had were during the midst of the pandemic as a direct result of the measures we took."
Flick also split the leadership team into three battle groups. One focused on the health of the P&L and balance sheet, another on the needs and wellbeing of customers, especially because many businesses had to pivot quickly into a remote working model. The third battlegroup was asked to focus purely on futures. "Their job was to work with our strategic partners to develop our product set to resonate with customers over time," explained Flick. "As a result we launched Connect4Teams, a solution that enables us to integrate Microsoft Teams with a traditional telephony system. People could work from home in Teams and still receive inbound calls via their public phone numbers."
During the height of the Government restrictions Onecom won a number of large contracts without physically meeting the customer. "We engaged with them virtually, talked to them about their needs, designed the solution, went through the tendering process and negotiations, contracted with them and delivered the service virtually in the cloud across mobile, fixed and contact centre," commented Flick. "That confirmed to us that post-pandemic we can work in a very different way to that which was conventional before. We found we could liberate our workforce to not be geographically hamstrung, automatically creating an improved work-life balance for our people."
It goes without saying that Onecom has ambitious growth plans. Its priority last year was around the significant M&A activity and integration of new elements into the business. There's still work to do on integration, noted Flick, and there will be further M&A, but the principle focus this year is to build on organic growth and strategic partnerships, bring together components of the business and fine tune them to drive penetration in key markets.
"It is clear that the pandemic has accelerated everybody's journey to the cloud," said Flick. "Businesses realise they need infrastructure that is adaptable, flexible and can evolve quickly. We've been seeing the shift to cloud for many years, but the past 12 months has seen a heightened desire to move at pace from traditional, sometimes legacy, telephony into the cloud. This will accelerate in line with the mandate to modernise connectivity UK wide by 2025.
"The companies that are going to thrive in the future will continue to take learnings from all that was good about such a terrible period. Like us, they will be continually evolving, adapting and learning from the past to make their teams more productive and to ensure their workforces enjoy doing what they do and are fully engaged."