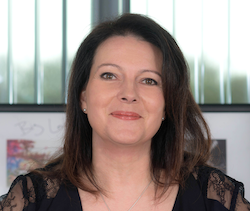 According to Mdee Distribution Managing Director Tanny Jeffrey the company has surged into contention as a 'distributor of choice' for the full range of channel partners.
Mdee Distribution has solidified its position as a primary contender in the ICT distribution sector and Jeffrey puts an equal premium on both the company's pedigree and its ongoing evolution into new markets and technologies. The business began its commercial life in 1991 as a family firm set up to roll out an estate of mobile phone stores. Backed 35 per cent by Orange, this strategy evolved and Midland became a distributor in 1997. The company has since grown to have 30 staff and hundreds of partners across the UK. To facilitate growth it invested in infrastructure, particularly a bespoke IT platform, along with a focus on staff development including learning and development plans. "Investment in staff is an ongoing process and it's exciting and rewarding to reflect on how many people have been developed and promoted during the last few years," stated Jeffrey.
Mdee Distribution currently looks after circa 120,000 connections for over 18,000 customers, with about 250 active partners. Turnover is forecast to reach £26.5 million this year, targeting three per cent growth next year. And Jeffrey expects to reach over 50,000 new and upgraded connections for the second year running, spurred in part by BT's acquisition of EE which propelled Mdee Distribution to new heights. "BT sales continue to show significant growth with an increase of 16 per cent year-on-year," added Jeffrey. "The EE acquisition was significant as it opened up our portfolio of products and services to partners and gave us access to different parts of the market."
The acquisition also shows that product diversity should never be underestimated, because Jeffrey sees comms channel distribution evolving to drive multiple services into each customer, with more advanced and complex telecoms solutions involving security as well as traditional services. The technology areas on her radar screen include 5G, new BT products and services such as Cloud Voice Lite and SDWAN enhancements to MDM, expansion of bespoke offerings and more complex solutions, plus security. "Feedback from our partners makes me feel confident that we will continue to grow, to win new partners across a number of markets and deliver complex and well supported solutions with managed service contracts," stated Jeffrey.
It's exciting and rewarding to reflect on how many people have been developed and promoted over the last few years
Her biggest opportunity is to become the 'distributor of choice' for partners in both the mobile and non-mobile space, with onboarding and training programmes providing a springboard for partners. "We have simple levers and pulleys that drive more business and more partners, with each partner doing more business across the portfolio of products and services," stated Jeffrey. "We've seen a lift in non-traditional solutions-based resellers which has allowed us to penetrate new vertical markets, increasing our revenues.
"Our systems mean that non-mobile partners can do as much or as little as they wish in terms of quoting and processing deals, so they can choose to have total control or take a 'we sell, you do the rest' approach, using us as back office to support their sales function. The team works with partners and the network to create customer solutions and bespoke propositions. We don't issue targets and spurious contracts with punitive terms. By working side by side with our partners we are already seeing an increase in business opportunities across EE and BT, often with joint solutions."
Other factors influencing the evolution of Mdee Distribution include an increase in larger partners taking over smaller ones; more productive working; demand and support from the networks; and a wider mix of partners from different markets. "Many partners new to mobile have taken off with us over the last year and this will continue as the channel evolves in a trusted advisor capacity, with a focus on solution selling and managed services as opposed to price and one-off transactions," said Jeffrey. "Customers are increasingly looking at managed services and want advice on security. A fully unified service from a one bill service provider will become more significant."
Many partners new to mobile have taken off with us during the last year
Jeffrey described the comms channel as 'an ever changing environment in which some things just don't change at all'. This observation extends to business relationships. "I've worked in the channel for years and a lot of the partners I work with have become friends, which is an absolute pleasure," she said.
Jeffrey 'fell' into the comms sector while temping and enjoyed the dynamic culture. She's been in the industry for over 30 years now, starting off as a marketeer in 1989 for a company that was bought by Hutchison Telecom and eventually became Orange. "The industry was very different then," commented Jeffrey. "Mobile phones were emerging and it was exciting to be part of that transformation. I eventually ran the channel marketing for dealers and distribution before moving to help grow one of my customers. They were acquired by Avenir Telecom in 2000 and I enjoyed being part of a European group and continuing to grow the business. My next move was to run Brightstar UK. I left to set up my own consultancy and then was asked by one of my clients to do a turnaround and then run Mdee.
"Working your way up in a company is always rewarding and a lot is learned along the way. Understanding individual functions from everyone's perspectives has helped to keep me balanced and fair when I'm running the teams, as well as enabling me to understand each role and how they work. I've also learnt to be direct, not beat around the bush and always be confident."