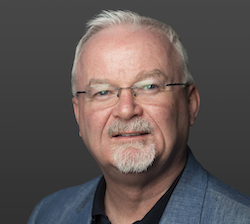 One year after Midwich acquired Nimans to bolster its presence in the UC market we caught up with Nimans Marketing Director Steve McIntyre to shine a light on the distributor's accelerating strategy as a digital solutions provider.
Like Nimans, all businesses have no doubt undertaken a strategic review in response to uncertain times, reassessing their technology solution stack against new and pressing priorities. "Businesses are currently undergoing reinvention to secure their long-term future," stated McIntyre. "Many are shifting to digital-first models, embracing new technologies and focusing on CX. The opportunities for comms resellers to take advantage of this trend are many. They can help organisations transform their comms infrastructure while leveraging new technologies and digital solutions to improve the customer experience."
Getting to full grips with the goals and objectives of an organisation is critical, noted McIntyre, who said successful technology transformations depend on balancing short-term needs such as operational efficiency with long-term strategies like digital transformation. "It also requires being able to provide both the technology and the expertise to help organisations make the transition as seamless and cost-effective as possible," he added.
 
To bring about technology change and create new growth opportunities requires a fresh approach, and three emerging areas that McIntyre is currently considering include automation, AI and data analytics. "Automation is a rapidly growing area of interest for many businesses and has the potential to create new opportunities for UC channels," observed McIntyre. "Automation can be used to streamline customer service, improve CX and increase efficiency."
He also noted that AI is becoming more popular and has the potential to revolutionise the way businesses operate. "AI-powered chatbots, customer service automation, voice recognition and other applications can help reduce costs and increase efficiency," added McIntyre. "A trend that particularly interests me is the increasing availability of AI in areas like the opensource ChatGPT and how that can be used in different areas of business."
We need our industry to adapt its thinking if we are to meet the social, economic and climate challenges that lay ahead of us
At the same time, data analytics has become an important tool for organisations to gain valuable insights and uncover hidden opportunities. "With the right data and analytics tools businesses can gain a competitive edge by predicting customer behaviour and making more informed decisions," said McIntyre.
But economic volatility is the overarching theme and both businesses and consumers continue feel the pinch. There are, however, some positive notes amid the turmoil. "We have global economic uncertainty, the rise of Covid in China again and potential supply chain disruption for the UK tech industry," stated McIntyre. "We will overcome these by focusing on the right products in the right markets, such as the rise in hybrid working which provides tangible bottom line savings for businesses, while driving demand for collaboration hardware." 
Despite these challenging times Nimans has set itself the task of becoming a leading provider of digital solutions and services. To achieve this, the company will continue to invest in its portfolio, people and infrastructure. "Choosing the right growth partners and building sustainability into our decision making is also a priority," noted McIntyre. "We are focusing heavily on sustainability and will be communicating more about this in the coming months with hard facts and numbers around our activity, and outlining what we aspire to be.
"We need our industry to adapt its thinking if we are to meet the social, economic and climate challenges that lay ahead of us. If we all focus our attention on this critical priority we can have a far bigger impact as a collective, ensuring people see our industry for the forward thinking and sustainability conscious one that it is."
 
Manchester-based Nimans was founded in 1981 and trades with over 2,500 telephony, IT and retail customers and employs more than 200 staff. And as noted above, the company's next phase of development is an evolution that meets the changing needs of customers with a focus on digital solutions and services. This includes providing a full range of products for the digital workplace such as UC, cloud, collaboration and security solutions, along with training and technical support.
"The preconditions for a significant growth push this year are in place," stated McIntyre. "We expect double digit growth in 2023, heavily led by the adoption of Microsoft Teams room systems and associated technologies. Our biggest long-term opportunity is the continuation of hybrid working coupled with collaboration platforms."
Not surprisingly, McIntyre's leadership priorities are to remain acutely aware of the marketplace and competitors, while staying close to vendors and customers. "But the main priority has to be looking after our staff," he added. "If we ensure they are engaged, supported and motivated then the numbers will look after themselves."