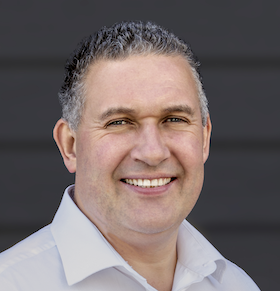 Making life easier for resellers was built into NTA's DNA from day one – and at the same time as simplifying market opportunities company owner Paul White also follows a policy of guarding the interests of resellers in all areas.
NTA began its commercial life in November 2001, spun out from White's other company called Sure Office Systems, a traditional telephone system reseller. "I always fancied owning a telephone system which could route telephone calls from a customer's telephone system and handsets," stated White. "The first avenue was to look at a Digitalk switch which connected to BT's SS7 connections. I then found a Softswitch that at the time used this newish thing called VoIP. We ordered and installed the SS7 into a company that promised they could do the conversion to SIP but sadly they let us down. This was when BT was introducing IP exchange and to my understanding we were one of the first to connect and are still connected to this day."
Switching from being a reseller to a wholesale provider was a 'bold and interesting move', explained White. "I realised that my needs and issues as a reseller were shared among all the resellers I met," he said. "The biggest issue was that the support after a product had been sold was poor compared to pre-sales support. I knew that addressing this would be our foundation and we became a more engineering led business than a sales oriented one. The focus on becoming a full-on wholesale provider has grown slowly but surely during the past 10 years."
We are trying to protect resellers and allow them to focus on the real priorities such as the PSTN switch off
Since its inception NTA has grown considerably with staff numbers rising from two to 26, employed mainly in support, development and backend operations. The business is currently recruiting across multiple departments for sales, support and back office people following a strong performance during the pandemic. "March 2020 was the best month we'd ever had," added White. "It was almost like the 2025 PSTN shutdown had been suddenly brought forward. There was massive demand for remote working and home office solutions. This allowed us to push forward many solutions within our pipeline such as the MobeX desktop softphone."
Seeing the world change over the last couple of years and knowing that anything can happen in an instant within a business has changed White's perspective. "Giving employees the ability to work from home and taking the stress out of travelling to the office each day is making a huge difference to peoples' lives," he added. "That's why remote working is now key for companies worldwide."
White expects strong growth in all aspects of the business, particularly the UC product which enabled people to work from home. "The transfer to home working has impacted working behaviour," said White. "Video has become an essential form of communication and is the norm. This paired with newer product releases such as our Landline Adaptor allows us to encourage resellers to branch into the residential market sooner rather than later. We are working on products to make both resellers and users' lives as easy as possible. This comes from the Landline Adaptor, but also further development into our portal and features. This is more about giving resellers independence to make changes and work around their business. If we don't give them the tools to succeed then what kind of provider would we be?"
As we have seen Covid-19 accelerated White's development plans for products such as simple residential adaptors and UC applications without the need for integrations. One of NTA's biggest development projects is around its mobile and desktop UC products. The company is also finalising its new hardware ordering system, training academy and knowledge base for resellers, all streaming from a new portal. Another priority is the development of residential solutions and products, such as the Landline Adaptor released this month. "We are developing products with the residential end user in mind as many are unfamiliar with VoIP," said White. "Making that transition as simple and understandable as possible helps the end user and the reseller."
Part of NTA's portal development aims to protect resellers from the uplift in charges for making calls out displaying incorrect numbers or international numbers. "As the mobile operators are not making enough money on inbound calls they have been allowed via Ofcom to apply surcharges to calls if they come from international destinations," noted White. "Ultimately, this is yet another blow for us and resellers. Another industry cock up and a load of extra work for carriers. We are trying to protect resellers and allow them to focus on the real priorities such as the PSTN switch off."
Another challenge White sees at the moment is trying to explain to a customer that they are paying more for less service. "It amazes me how we can give the same product a new five letter acronym and charge more for it," he explained. "SoGEA is that example. It's dressed up like it's cheaper as you don't need an analogue line to run the service over but if you want to keep your number or have a service for making calls then you still need to pay extra."
Seeing things for what they are characterises many of White's market observations, and his clear sightedness should be a guide for all resellers in today's challenging marketplace. "Customer ownership is vital to a reseller," he commented. "Without it they are vulnerable and reliant on any supplier they are involved with. One poor decision made by the provider or a sell-out and they are no longer in control of their own customers. So be in control and look after customers through support and good advice. This will pay off tenfold."
Having resellers' backs comes naturally to White and he also expressed concern about IT firms moving organisations over to Microsoft 365. "I'm not saying it's a bad business decision," he stated. "However, who will have the control of the customer in the end? We have already seen Microsoft buy a voice company to tack on to its services. What if it decides to offer 365 clients full monthly support for just £1 extra a user? That's all it can take."
Just a minute with Paul White...
Role model:
My Dad. He gave great calm advice and a little bit of the old school service, which I believe is important.
Your biggest fear?
Letting people down.
Best advice you have been given?
Never do someone a bad deal.
What talent do you wish you had:
Not so much a talent but I wish I wasn't colour blind and could spell better.
Tell us something about yourself we don't know:
I'm Dyslexic
Your main strength and what could you work on?
My strength is coming up with new ideas, but getting most of them fulfilled is my weakness.
Three ideal dinner guests:
My Dad (who sadly isn't here anymore), Richard Branson and Micky Flanagan.
One example of something you have overcome:
Standing in front of a crowd to speak. It's more a case of overcoming every time I do it.
The biggest risk you've taken?
Starting my own voice switch network. The responsibility was high and there were low points, but they make you stronger.
If you weren't in comms what would you be doing?
I'd probably have worked with my Dad who had a packaging company.
How do you relax when not working?
A trip away or cut the grass. I can't sit still so you'll never catch me reading a book.
How would you like to be remembered?
As someone who never did a bad deal with anyone.
Top tip for resellers:
Be honest and go with your gut instinct. Keep your name at the forefront of the customer's mind, not the upstream provider.