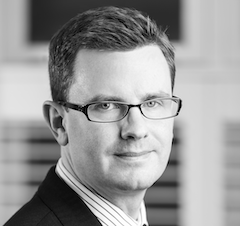 High transaction values and rising deal volumes, combined with plentiful private equity funding are all positive signs for business leaders in the tech sector considering an exit.
But these exciting trends also signal an increasingly competitive M&A market. And according to Christian Craggs, Director of M&A and Strategy at Onecom, the Covid-19 environment could act as a catalyst for even greater levels of activity.
Reseller business models are attracting ever more investment and deal activity, and competition for targets is certain to intensify as the conditions for accelerating M&A seem well aligned. "For resellers who managed to survive and grow during Covid and have an exit in mind, now is the time to sell or consider retirement," stated Craggs. "Covid has made people more reflective about when to start enjoying life."
He emphasised that M&A trends continue to be strong, not only in the channel but across the whole telco market with the number of transactions reaching historic highs. "Deals are characterised by a mix of trade buyers and PE, or trade buyers backed by PE, all keen to invest in a market that's mission critical and Covid resilient," added Craggs. "The telco sector has done well. There remains a desire to digitally transform business critical services enabling flexible working, from high quality data connections to voice and collaboration tools. The new hybrid approach to work will continue to present opportunities for resellers."
Conditions suggest that these trends will ultimately drive deals that will be executed quicker, with buyers especially attracted to the recurring revenue model and professional services, pointed out Craggs. "Furthermore, scale up deals are accelerating and customers are starting to invest in new telco services, with acquirers looking for a strong business and good customer base," he added.
Give yourself time to nurture and care for customers while you're doing the deal
Scale up businesses have a strategic desire to consolidate, so the ICT channel will continue to be a magnet for deals. What's more, investors are also looking for businesses that display resilience against disruption. "With most resellers back to their pre-Covid trading levels, and the market generating a high volume of cash, it is an interesting place for M&A activity with buyers looking to drive scale and add more resilience," stated Craggs. "For many PE firms, the focus is on larger opportunities. That's not to say that PE won't do a smaller deal, but most of the PE backed businesses are of a meaningful scale – £2 million EBITDA to £10 million-plus."
While PE isn't always an option for smaller businesses there will be opportunities for low cost debt to drive growth and do acquisitions. But whether your organisation is large or small, Cragg's advice applies across the board. "It is difficult to run and sell the business at the same time, so prepare properly and make sure everything is in good shape," he said. "Give yourself time to nurture and care for customers while you're doing the deal."
M&A transactions can be complex and take time, and resellers may require advice on areas ranging from due diligence to long-term business strategy. "Many business leaders underestimate the complexity of preparing for a sale," noted Craggs. "Most buyers require high quality detail – financial, tax and legal – and the data needs to reflect the vendor's particular story."
For resellers embarking on their exit journey, Craggs says it is key for them to show strong organic growth across revenue, GP and EBITDA, as this delivers the best possible value. "If you can demonstrate historical growth and a clear strategy for future growth that will give you the best possible return," he said. "Demonstrate a capability to up-sell existing and new products. Customer retention is also key, so make sure they are in contract and want to buy from you. Focus on the customer, focus on growth and driving recurring revenue streams. Develop a culture of customer service and customer experience. Data quality should also be well managed. And have a clear strategy for the analogue switch off by 2025."
It is also important to ensure that the sales and customer relationships do not just reside with the founder who wants to exit. "A strong sales and operations leadership team focused on growing the business is key," stated Craggs. "The buyer also needs to be flexible and support the seller through the process. Choose a buyer you know and trust who can support your business and your people. Find the expertise to assist with due diligence, negotiating legals and completing the deal. You need support from experts to get the best possible opportunity with the right buyer. Don't short change yourself with the cheapest lawyer and accountant. It's better if both sides have good advice to ensure that all parties get to a win-win position quicker."