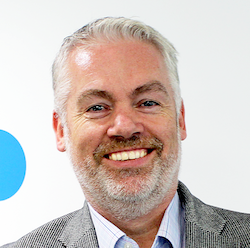 FluidOne CEO Russell Horton had a clear vision for growth when he took the job in 2018. Since then he's nailed the first phase of priorities and is now set on executing the next steps in his five-year plan.
Livingbridge invested alongside the FluidOne management team to acquire the firm from the Rigby Group in February 2019. As the Rigby Group invested acting as private equity, this was a Secondary Buy Out (SBO).
At the time Horton set out plans to triple revenues over the coming five years – how is the plan progressing?
The strategy for the first year in our five-year plan was a focus on growing organically and building a mergers and acquisitions pipeline. We recently finalised our 2020 statutory accounts, marking our first full financial year post the SBO. We have exceeded our EBITDA growth budget and delivered good revenue growth. On the M&A front, we invested in external corporate finance support in addition to Livingbridge supporting the activity, raised a new acquisition fund with HSBC, profiled over 400 targets aligned with our strategy, met with over 50 companies and progressed several of these meetings to detailed discussion stage.
Just as we agreed heads of terms for what would have been our first acquisition in March, the UK went into national lockdown. Since July we have seen activity accelerate and we are currently in the final stages of completing an acquisition and are on track to meet our March 2021 acquisition targets, despite the pandemic. The key product areas that we seek to develop by acquisition are advanced security, IT cloud managed services, UCaaS and CCaaS. We will continue to organically improve our services in connectivity, SD-WAN, mobile and IoT.
What surprised you when researching potential acquisitions?
When reviewing several IT businesses as part of our acquisition strategy, I noticed that they collectively achieve much higher customer satisfaction than the majority of the telecoms industry, mostly due to the problems in getting connectivity installed and in supply chain service levels on which the telecoms industry relies. FluidOne and resellers put in a huge amount of effort to compensate for this service gap in the supply chain. But many elements are outside of our control. To significantly improve the customer experience there has to be a transformation in the service delivered to install connectivity from the main carriers.
How are you supporting your leadership strategy?
We have created the new board-level role of Chief Revenue Officer and recruited James Arnold-Roberts to play a key part in the next stage of our growth. James has strong channel experience having co-founded and led Genius Networks, which he then merged with G3 Comms becoming CEO and leading it to a successful MBO in 2019. We have ambitious plans to treble the size of the business over the next five years through organic growth and acquisition, and James' role is key to supporting this strategy, broadening the skills in the executive team joining myself, Chris Rogers co-founder and COO, and Hemant Patel, CFO on the group board.
How has the FluidOne portfolio evolved?
I have seen significant improvements in the core platform during my first two years at FluidOne, with over 30 suppliers interconnected to our software defined national fibre network, called Platform One. In the previous financial year we expanded our core product sets, widened our SD-WAN capabilities and overhauled our digital capabilities which includes a website rebuild and customised integration with Salesforce and HubSpot.
On the product side, we expanded our core connectivity portfolio in 2019, and in 2020 we launched 8x8 Unified Communications to channel and mobile connectivity. We are also in the process of finalising and launching a Layer 2 mobile solution to give access to multiple mobile networks, with further enhancements to our DASH portal set to be released before Christmas. Following on from this we will be aiming to bring advanced security services to the channel in 2021.
With over 30 suppliers and services on net we are one the most connected network aggregator in the UK. Given these achievements and the SBO, we have completed my initial 2018 vision and the first stage in our long-term strategy. We are ahead of target on EBITDA growth, remain above average for our sector in terms of revenue growth and have maintained a low customer churn at 2.4 per cent of revenue.
How are you driving growth in the channel?
The first step was to ensure that we had a clear strategy and message to the market. In 2018 we met with our key partners and prospects to take on board their feedback on where we needed to improve and implemented a roadmap of ongoing improvements. We were lucky enough to be a sponsor at the Comms Vision event for the last two years and the feedback at the 2019 event was excellent.
We had succeeded in getting the message across and building our brand within the channel. We now have over 200 resellers and dealers. They contribute a significant proportion of our business and are vital to our success and growth. Under the leadership of Lee Rossano, the channel team goes from strength to strength.
What are the key elements of your partner strategy?
We will continue to provide connectivity services in the market to all of our reseller partners. The focus will then shift to a subset of partners that we will build more strategic relationships with in order to support and accelerate their growth, such as in the adoption of 8x8 or a virtual core network. Another growth area will be expanding our dealer channel, particularly where they face mid-market or enterprise customers and require 'sell with' support.
What is your biggest opportunity?
Without connectivity in its various forms there is no cloud. The drive for digital transformation to increase cloud adoption in IT and communication services plays to our vision at FluidOne, to become the best quality connected cloud solutions provider to UK businesses. Platform One puts us in a position to deliver cloud services on net, a better ability to control quality, service and security, which combined with our plans to acquire in IT, UC and security will allow us to provide joined up services from end user device to application.
How optimistic are you for success in 2021 and beyond?
These are uncertain and challenging times. However, they are also full of opportunity for FluidOne and our partners, including the acceleration of migration to the cloud, increased investment in business grade home working solutions and end customers willing to change suppliers to deliver flexibility and cost savings. A healthy acquisition pipeline also presents a significant opportunity for the new year. Our industry provides a vital service to UK businesses, and resellers with ambition, a customer-first focus and innovation can make the most of the opportunity."