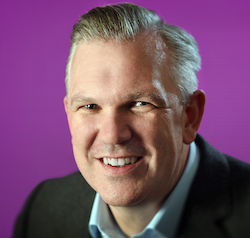 CAE Technology Services CEO Justin Harling on harnessing disruption, the evolution of leadership, the power of automation and where he finds inspiration.
A combination of technology, adaptability and communication built on a strong culture can surmount any challenge, according to Harling. "Having faith in what we do best and the people in the business is more than a match for short-term disruption and is likely to continue to be put to the test by macro factors outside of our control," he stated. "Focusing on what is inside our control will allow us to continue to grow and develop."
Although turnover dropped by 11 per cent during the pandemic, profitability increased by 44 per cent. "Services played a crucial part in this," added Harling. "There were areas of the business where we questioned if they could be delivered remotely. The pandemic completely changed that way of thinking and allowed us to fully embrace flexibility. This extended into customer environments where being physically present was highlighted as being less important than the actual value being delivered. The challenge is to maintain all the good habits we have learned as the top line returns to growth this year."
Hybrid working, says Harling, with all its benefits and challenges, is here to stay. "Investing into a new headquarters during the pandemic is going to massively support this by making sure everyone has a home and a place to actively collaborate and get together," he added. "A significant bonus is that the amount of paper used in the business has dropped to almost zero."
Harling's main priority is to grow in all core areas and ensure that it has the skills, structures and systems to support this, while maintaining the culture that has seen it through not only the last couple of years, but the last 30. "I hope we have seen the end of the cult of leadership and dictatorial approaches," added Harling. "As a leader there is a responsibility to the whole organisation to set out a purpose that unifies and that allows the best to be brought out of people over the long-term. The biggest challenge is talent. The market is pushing rates to an unsustainable level, but I hope our ongoing commitment to development balances out some of those short-term pressures."
 
The pandemic has spotlighted the critical importance of adaptability and communication, noted Harling. "Extra time and effort in these areas is always going to be time well spent and leaves us better equipped to face the future," he added. "But the cloud is not uniformly the answer and there is greater thought going into how workloads should be managed in a hybrid way. The opportunity is absolutely there for technology to continue to transform the way things are done and core infrastructure is underpinning what organisations need to do to change."
Also of great interest to Harling is automation, which is underpinning CAE's investment in its own application development practice. Strong results already demonstrate how creative thinking can revolutionise the way all kinds of tasks are performed. Creative thinking, of course, requires inspiration, which Harling says can be found anywhere.
"As well as reading and consuming as many thoughts and ideas as possible, I am constantly inspired by what our people do every single day," he commented. "Our people stories are always the most inspiring. Furthermore, during periods at home, seeing my daughters learn gave a unique perspective on problem solving and how to approach change."