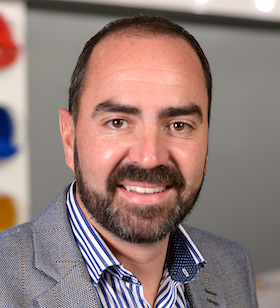 The MSPs best positioned to help end customers make holistic strategic decisions about which functions to outsource will be the ones that truly succeed, according to Greg Jones, Vice President of Business Development EMEA, Kaseya.
Helping customers navigate the complexities of digital transformation is a significant driver for outsourcing. Furthermore, many businesses have not been able to innovate as fast as they would like, so they are looking to MSPs to help them identify which processes to transform and how to drive their digitalisation forward. "Leaving the technology, and the related security, to the experts takes the headache away from digitalisation and allows SMEs to focus on their core business," said Jones. "Furthermore, tech talent is hard to find and expensive, so many businesses can't recruit the technical resources they need, fuelling the outsourcing trend."
Outsourcing is taking hold across all vertical markets, but more granularly, there is a particular type of business that is looking for outsourced services. "Typically, those organisations with ambitions to grow, want to do more with technology and leverage automation," commented Jones. "The pandemic has brought more technology awareness and the most ambitious businesses are striving to gain a real competitive advantage through technology."
Demand for security
When it comes to the services that are most in demand, security is at the top of the list because it's not only paramount for all organisations, but also hard to achieve, observed Jones. "Next are consultancy services, as businesses are seeking guidance around how to embed technology into their organisation to boost innovation," he added. "There is also an element of having to adopt market leading technologies in order to become an attractive employer. The younger generation of employees especially have certain expectations when it comes to the tools they use in their daily work. Not just collaboration tools, but also tools specific to their profession. For example, case management platforms in the legal sector."
Jones has also seen more bespoke services being used, including a spike in demand for social media, web development, marketing, PR and design. "Businesses are outsourcing services across the spectrum as they need more scalability and agility," he said. "This is not limited to ICT outsourcing. We are seeing functions that used to be handled in-house such as HR, legal and finance being outsourced. Additionally, platforms like fiverr.com are becoming popular among businesses wanting to work with freelance designers, copywriters and more."
More broadly, noted Jones, outsourcing is expanding into new functions like innovation and R&D. "Nowadays, it's possible to outsource almost anything and some companies are doing exactly that so they can focus on their core business," he added. "It's possible to claim research and development (R&D) tax reliefs but many SMEs don't know what they can offset under R&D. MSPs can provide valuable advice in that area, as well as advice on key innovation projects. It's worth bearing in mind that innovation doesn't always mean implementing a new technology. Some of the biggest results can come from transforming existing business processes. Again, partnering with an MSP can help SMEs drive this innovation forward."
Emerging tech
The biggest growth opportunities currently reside in Artificial Intelligence (AI), Machine Learning (ML), automation and security, pointed out Jones. These are the spaces to watch, he says, noting that some MSPs are already leading with AI, integrating it behind the scenes into their own software and platforms, and their SME customers benefit from this indirectly.
"ML is increasingly playing a role in functions such as customer service," he added. "For example, you can use ChatGPT to write customer emails, and the skill is in how to brief ChatGPT to get the desired result. MSPs can play the role of educators here and will have to keep up-to-date with the rapid technological developments."
Bridging the digital and physical world will be vital as we move forward with technologies such as AI, ML, Web3, the Metaverse and quantum computing
Outsourcing is changing the way businesses work as the focus shifts from completing tasks yourself to managing the outsourced relationship. In that respect, new and different skillsets are required to get the most from outsourced services. From an MSP's point of view, they should think carefully about how they procure, manage and deliver new services.
One key challenge is keeping up with the fast moving market and meeting new opportunities presented by outsourcing trends. "We're at the beginning of a new wave of outsourcing and I expect that in the future businesses will outsource most of their non-core functions," stated Jones. "MSPs will have to keep up with this demand and how they support their clients in making outsourcing work for them.
"Also, we are shifting into a more collaborative era where not only MSPs and their SME customers, but also third parties all work together. End customers will no longer just buy a product or a service. Instead, there will be several parties involved in any business process flow. Communication will be key. MSPs can support this with the right consulting services."
According to Jones, we are living in 'exceptional times'. "The evolution and convergence of technology and business is incredible, and it will become even more important for MSPs and SMBs to quickly embrace change as we enter the new digital era," he enthused. "Bridging the digital and physical world will be vital as we move forward with technologies such as AI, ML, Web3, the Metaverse and quantum computing.
"We are only just now seeing what is possible with technology. For businesses to thrive and succeed in the rapidly approaching new digital era they will need to allocate time for training, development and education – all of which represents a compelling opportunity for the channel's future-focused MSPs.