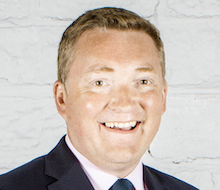 Huddersfield VoIP distributor ProVu aims to replicate its long running provisioning model in the IoT space with the launch of sister company Alliot Technologies. The move follows ProVu's entry into the IoT market last year when it added the Lorix One LoRaWAN gateway to its line card. 
A new range of LoRa products will be introduced  this month by Alliot.
According to ProVu and Alliot's MD Darren Garland the new business will represent the world's primary IoT device manufacturers as they seek to bring their IoT technologies to the UK market.
"In the early days of VoIP ProVu fostered relationships with techies with a keen interest in developing their technology into commercial applications," he stated.
 
"Using the technical and commercial skills that ProVu has built up over the last 20 years Alliot will replicate these traits in the supply of IoT devices, making the deployment and ongoing management of IoT devices as simple as possible."
Key to this, noted Garland, will be value added services such as a UK stock holding, provisioning, next day delivery and ongoing device management.
"Alliot's strategy is to work with IoT projects to deliver cost savings on the deployment and ongoing management of hardware," he added.