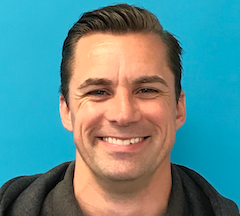 Huddersfield located IoT distributor Alliot Technologies has expanded its LoRaWAN portfolio with the addition of Milesight IoT's gateways, sensors and visualisation/management tools.
 
Alliot Technologies Sales Director Craig Herrett (pictured) stated: "We have seen the demand for LoRaWAN devices accelerate at tremendous speed over the last couple of years, and as reported by the LoRa Alliance, this is only going to continue. 
"It's an exciting period for the technology and those involved." 
Leon Jiang, VP at Milesight IoT, added: "It is true that the IoT ecosystem has seen an increase in the deployments of massive IoT projects even post-Covid.
"Establishing a distribution partnership with Alliot will expand the IoT business to the next level."