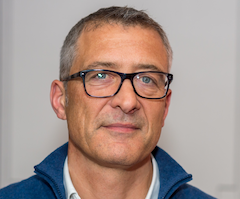 Despite cost control being a business priority, BT Wholesale finds that end-users still have an appetite for spending. Mobile connectivity was the top investment priority, with 70% of respondents likely or extremely likely to invest, followed by cybersecurity (66%), digital phone line (64%) and broadband (62%).
In response to the analogue PSTN switch-off, three in ten respondents have prioritised a shift to all-IP solutions, yet 29% of businesses polled still don't understand the benefits to their business. Larger businesses lead in all-IP progression, highlighting the need for partners to further support and encourage SMEs' drive to all-IP migration and focus on the digital horizon.
Most business (88%) are satisfied with their providers with around one third expressing that they are 'extremely satisfied'. There is a gap between SME (32%) and Enterprise respondents (40%), as well inter-sector differences; manufacturing being most likely to report extreme satisfaction and hospitality the least likely.
Those looking for a new provider cite value for money as the top priority, purchasing experience being second. Among larger company respondents, sector expertise is also highly valued.
For businesses, owned channels and earned media are the most important to them when looking for a provider. The website is particularly crucial, 60% of businesses agree, followed by online reviews (56%) and case studies (53%).
Gavin Jones, Channel Partners Director at BT Wholesale, said: "The findings highlight how important it is to keep an open dialogue with customers to fully understand how to best service their needs."