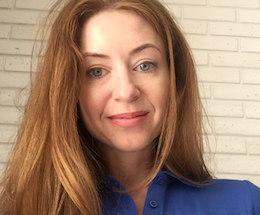 An online tool designed to keep partners up to pace on product developments, while offering resellers education and skills enhancements has been rolled out by Wildix.
The e-learning platform provides training on sales and technical subjects and includes videos and webinars, along with interactive elements such as final assessments.
The Platform's creator, Elena Kornilova (pictured), Documentation & Tech communications Manager at Wildix, said: "As we are a constantly evolving brand, it is necessary that we provide our partners with ongoing education. 
"The e-learning platform will be their resource to complete that training on their own time. Once we implement all the features we want to bring to it, partners will be able to choose subjects and course levels relevant to their own roles and skills, and even earn Wildix certification."