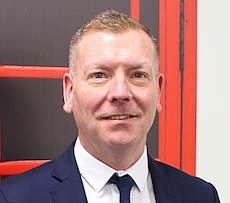 Resellers must forge staunch links with the fast evolving hosted comms marketplace, not remain chained to the past, argues NTA Channel Sales Manager Justin Blaine.
Hosted comms is now the point of discussion wherever industry players gather, and the topic is just as hot among end users. In this, the role of resellers in harnessing the hosted market's potential for collective benefit is not in doubt. But Blaine remains ever puzzled by how much higher priority is awarded to traditional comms in some quarters. "Cloud technology is no longer considered bleeding edge, yet it is amazing how many resellers steer clear of the hosted space and stick to selling on-premise solutions," stated Blaine. "Another scenario is that some have a hosted provider but only offer cloud when customers specifically request it."
The cloud has assumed potency in the end user mind and not a day passes without a growing number of customers absorbing information about hosted communications and the benefits of cloud-delivered services. In light of all this, it seems incredulous that many resellers are hesitant about entering the hosted comms marketplace and they remain withdrawn from a new generation of business opportunities. On the other hand, NTA is witnessing growth in all areas as more cloud savvy partners lead with hosted rather than on-premise solutions.
It is amazing how many resellers steer clear of the hosted space and stick to selling on-premise solutions
"We also see certain verticals becoming especially apposite for our partners," commented Blaine. "These include education, estate agents and recruitment to name a few. The flexibility offered by hosted solutions is unrivalled, and I do not believe any vertical is untouched now. Moreover, cloud resellers are positioned strongly against their counterparts selling on-site PBXs, and the end customer is more aware of hosted and its benefits, which is another driver of demand within our market."
When customers engage with an ICT supplier they most likely expect to receive the benefit of a consultant who is trained to assess their situation and draw strategic conclusions about their current and future comms requirements. Customers wanting to find out more about the hosted option will render their comms or IT reseller ineffective if cloud comms is not on the table. Nothing will remove suppliers from this tight spot. "If resellers aren't selling the benefits of cloud solutions they risk losing potential new business and their own maintenance base to competitors," commented Blaine. "When sitting in front of a customer it is key to have all propositions packed neatly into the kit bag. Missing components leave resellers wide open to the negation of customer requests for a hosted solution. How can resellers in this situation offer best advice? The end result can only be lost revenue, lost profit, a damaged reputation and the ultimate risk of losing staff and going out of business."
Conventional resellers who do not turn a hair in the face of widespread hosted adoption will no doubt hit financial grief, reiterated Blaine. The question is how to guard against the eventual meltdown. To this end, NTA has slammed on the accelerator and is driving forward as it seeks to cohere strong bonds between resellers via a solid hosted proposition and a channel-focused model to match.
"NTA's partner proposition is our differentiator," said Blaine. "Our model enables resellers to effectively become a wholesaler in their own right. The proposition gives resellers the flexibility to choose their own connectivity partner, the router they'd prefer to support, the handsets, and by not dictating a buy price on a per seat basis NTA provides flexibility in terms of charging for the service resellers provide. Thus, resellers can mould their offering to their sales team and customer based on length of contract and the wrap around products and services, and the price being charged for the complete service. Our partners tell us they make margins upwards of 80 per cent."
You only have to look at the overcrowded hosted market to see that the writing is on the wall
The advance of cloud communications is creating an ever widening gap between margin making hosted champions and their opposites. Furthermore, the polarising tendency of hosted technology has never been so glaring, starkly reflected by the single fact of NTA's perpetual quest to be ahead of the pack at all times. "We always look forward in time and aim to visualise what's coming over the horizon, then consider how we might embrace new technologies and bring them into our existing portfolio," explained Blaine.
"This approach inevitably means that our roadmap is ever-expanding, which is not a reflection of holes in our current portfolio, rather a sign of new features and improvements to current services that altogether set us and our partners apart from competitors. Resellers must realise that all communication roads lead to the cloud. You only have to look at the overcrowded hosted market to see that the writing is on the wall – and my own message to resellers is that they must choose their channel partners wisely."
Many resellers are yet to table and mobilise a hosted strategy, but they must, as a priority, keep this option open as the market continues to transition to the cloud, emphasised Blaine. NTA's strategy for engaging and partnering with new resellers begins with words of reassurance that its platform will deliver all of the functionality required to serve their customers, and that the right support mechanism in place. "From then on its about delivering comprehensive sales and engineering training designed to give partners a full understanding of the hosted world and instil the confidence they need to thrive in this market, supported by our account management, marketing and technical teams, and offering support during customer facing meetings," added Blaine.
As we have seen, the comms channel is not immune to the expanding world of hosted comms and resellers have been warned against maintaining a stance of detached disinterest even as the demands of the market develop new opportunities under their noses. "One of the biggest opportunities since the liberalisation of our industry is the ISDN turn off in December 2025," added Blaine. "Customers must switch to either SIP or hosted telephony during the run up period. With over 85 per cent of the end user market still needing to adopt one of these technologies the opportunity to make money is obvious. This not only gives NTA a massive opportunity to grow as a vendor organically, but also our partners. They would be wise to educate their customers about the switch-off and stress the business benefits of migrating to cloud communications."
Blaine put his finger on the reasons why some resellers could be reluctant to adopt hosted telephony, or lead with the solution if it is in the corner of their kit bag. "Perhaps they dabbled in the technology in the early years and got their fingers burnt putting voice across existing ADSL connections; or they might have chosen a vendor with an unreliable platform or one that did not provide the right levels of support," said Blaine. "Another perceived challenge is the move from selling on-premise solutions to a recurring revenue model. But there are many ways to mitigate all of the above to ensure resellers have the right partner, the right solution and the capacity to maintain cashflow."
NTA is keeping its strategic cards for 2019 close to its chest right now, but Blaine did reveal that two seminars next month will put partners in the frame for new products, services and features, with a promise of 'game changing developments' that Blaine claims will enhance partner propositions, provide better tools to win more business and increase margins.