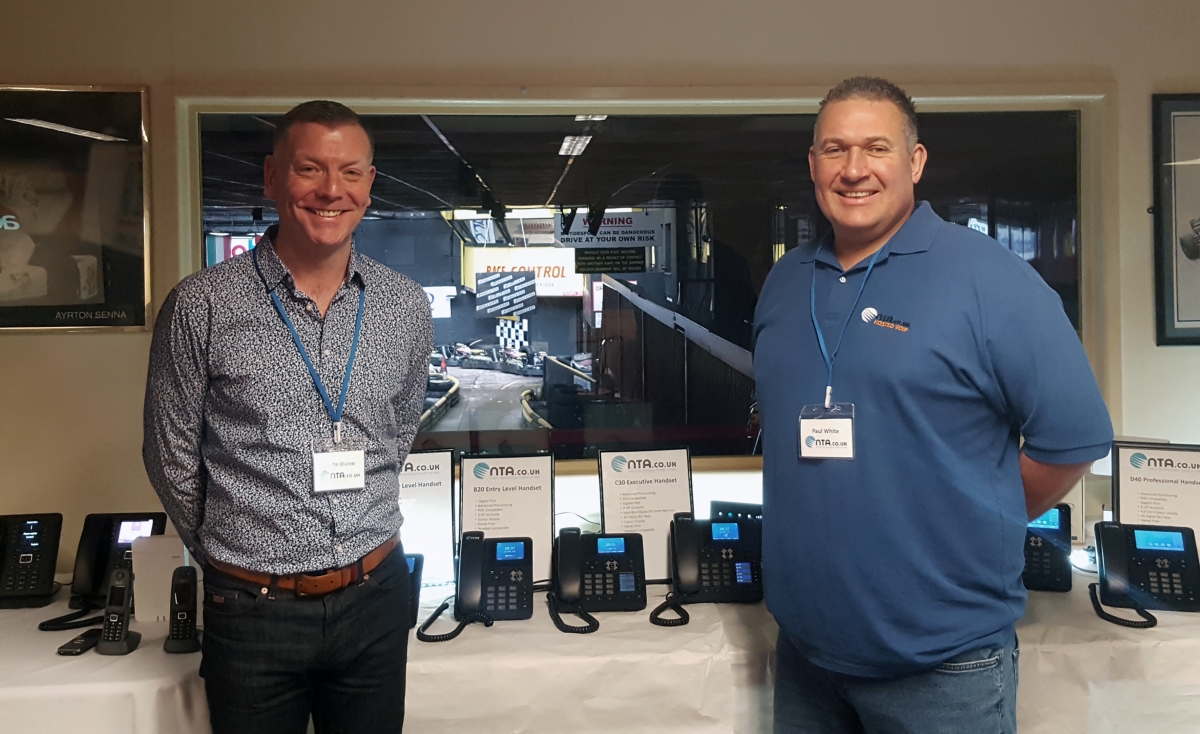 Hosted telephony provider NTA has launched a new range of customisable desktop phones designed to accelerate partner margins and lock-in customer ownership.
The four new Fanvil manufactured IP handsets, ranging from standard to executive, can be branded and exclusively named by reseller partners to prevent customers searching around for cheaper deals online.
Speaking at the unveiling at NTA's Partner Karting Day near its Essex headquarters, MD Paul White explained the thinking behind the move.

"We have always been about white labelling every product we do," he said. 
"If a partner is selling a well known handset they are always up against a customer Googling it and saying they can get it cheaper, so the partner's margins can be drastically reduced. 
"We are not trying to trick the customer into paying more money, it's all about protecting reseller margins. Now, resellers can go in to a customer with their own product and sell it on features and functionality. It's now no longer a pricing issue."
NTA is offering partners a demo kit containing the four handsets at 50% of the normal cost. 
At the event NTA also announced a new disaster recovery feature that routes allocated numbers to Amazon Web Services in the event of network failure; a new video conferencing facility with screenshare available via a simple URL click; and a new UC client with an improved Graphic User Interface with screen popping and click-to-dial that links to all major CRM applications.
The company also lifted the curtain on a WebRTC mobile extension that can be partner white labelled; a new range of analytic reports (39 in total) which can all be programmed on the NTA portal; upgrades to the portal to allow for rapid provisioning of multiple handsets; and a cloud phone book on handsets allowing users to access contacts in mobile fashion.
White is confident his company's upgraded platform and focus on partner branding will help partners compete successfully against the established telephony players. 
"We believe that branding and customer ownership is what it's all about," he added. 
"Some resellers are now struggling with some of the big providers because they're going in with the same solution as five others.  
"Now they can go in with their own product and they can sell it on features and functionality. 
"It's not all about price, but at least they don't feel like they're up against somebody else selling the same product."