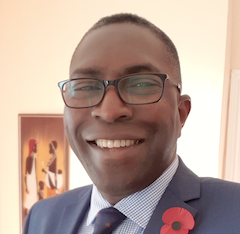 Forget 'wait and see' when it comes to business planning. The only solution to the long-term challenge facing every entrepreneur is to make an exit plan and stick to it, argues net:telecom Managing Director Henry Forde.
Without a fixed term business strategy all plans can be read any way we want. With this in mind, Forde wisely advises his peers to commit to a plan that serves to magnify the end game from the outset. Thus he conducts his day-to-day routines, with the target always in sight. It is hard to see how else goals can be most effectively achieved, he believes. "Start with the end in mind, build quickly and dispose as soon as you reach your goal," stated Forde. "We should hit £1 million turnover within five years and will look to be acquired by then."
Forde expects to generate circa £450k revenue by March 2020, and every indication so far is that his exit strategy is achievable. With a clear focus on the final transaction and when that deal should take place, Forde illustrates a clarity of strategic vision that drives everything. It underpins his intention to build up the existing channel business (which currently accounts for 85 per cent of revenues) and pursue acquisitions.
Forde currently employs three staff and collaborates with three outsourced support companies that operate under the net:telecom brand. He has a 200 strong client base and works with 24 channel partners. This core group is well supported by net:telecom whatever the size of the deal, noted Forde, adding that flexible and aggressive pricing where needed has helped partners to drive sales.
"We believe that our model of owning your own hosted IP PBX is the best way to preserve margins and sustain business," added Forde. "The model appeals to reseller partners looking to maximise on their margins over the long-term in the crowded hosted telephony space. As a telecoms reseller in such a fiercely competitive environment, having options for yourself as well as your clients is the way forward. Choice, simplicity and freedom in pricing can win the deal."
Forde is convinced that his small band of resellers are best placed to withstand the pressures of a hosted telephony market suffering diminishing margins, compounded by the emergence of numerous new entrants. The ongoing evolution of products also brings challenges that demand an effective response. "We see a lot more migration from traditional systems to cloud-based telephony at reduced margins, and from ADSL and FTTC connections to fibre leased lines at lower margins," stated Forde.
We deployed our own cloud-based telephony services 10 years ago and have nurtured that experience
He leverages net:telecom's knowhow in the cloud space as an apt response to these market developments and the basis of an antidote to the plague of shrinking margins. "We deployed our own cloud-based telephony services 10 years ago and have nurtured that experience to develop our enterprise grade hosted telephony net:IP PBX servers for the channel," added Forde. "We set the goal to build a robust and future proof solution that will allow us to maintain our independence without compromising on features and resiliency, and have developed an alternative to existing telephony managed services. net:telecom is now looking to expand the market presence of net:IP PBX via a growing network of reseller partners.
"We need to convince the channel that our commercial model makes sense financially for any partner looking to grow their hosted telephony base. Commercially it is better for partners to own their own platform rather than pay licence seat fees in perpetuity. This is one of our main priorities over the next five years."
Throughout each episode of Forde's career to date there have been signs of his telltale end-to-end business strategy underpinned by a clear sense of a longer-term ambition and quest for independence. It all started by door knocking for sales in Camden Town while working for Cabletel in the early 1990s, which proved the perfect grounding for Forde. He quickly rose into management and by the time he left Cabletel to join NTL in 1995 he had become Regional Sale Manager. At NTL Forde became Sales Director prior to its disposal to Virgin Media after which he set up Hi-Tech Communications Services in 2003, which he sold to Spiritel in 2009. Forde established Southgate-based net:telecom the following year selling LCR, phone system hardware and early VoIP gateways.
"The main driver was to be my own boss," said Forde. "In the early days at Cabletel we sold mainly phone lines, Centrex services, ISDN2e and ISDN30e lines and hardware, plus microwave Internet connectivity. Now net:telecom sells ADSL services, FTTC, hardware, VoIP services, fibre leased lines and Daisy HV Select Hosted Telephony plus our own net:IP PBX Units, both on-premise or cloud-based. We are exploring the potential of Artificial Intelligence and how it can be used in the service industry. It's important to look at opportunities outside of traditional comms."