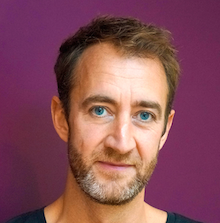 Simplified phone, collaboration and contact centre solutions for SMEs are the order of the day, not ageing and more complex affairs.
That's according to Foehn's CTO James Passingham and Sales Director Julian Barrow who are on a channel building campaign following the launch of 'demand-led' solutions and a solid partner programme.
Richmond-based Foehn's just launched Business Partner Programme answers the channel's call for a straightforward single vendor solution that encompasses the three hosted categories of phone, collaboration and contact centre, according Passingham. The SME focused partner scheme is based on Foehn's Voxivo platform, which was built by the company's in-house development team (and won the 2018 ITSPA awards for Best VoIP Software). The platform incorporates Voxivo Cloud Phone and Collaboration, a full featured phone system plus an integrated set of voice, video and collaboration tools. Also available is the new VoxivoCX Contact Centre which gives agents and supervisors control over the customer experience with real-time reporting and performance management.
It's fair to say that Foehn has taken longer than other vendors to move into the channel, but Passingham says the company has been busy developing a market advantage that already outstrips the lead taken by early movers in the distant past. "Our new channel proposition coincides with resellers telling us that margins are being squeezed, omnichannel is out of reach and many solutions in the market are now showing their age," he commented.
"Our entire platform of Voxivo products have been launched in the past 18 months – Voxivo Phone system in 2017, VoxivoCX Contact Centre in April and the Voxivo Collaboration suite upgrade last month. That means our customers have immediate access to next generation solutions and up-to-date feature sets on a roadmap that we believe is already ahead of many other developers."
By offering a complete cloud communications ecosystem Voxivo enables resellers to build expertise around a single platform and create sales opportunities for customers with both phone and contact centre requirements. Foehn's common approach to the design, administration and operation of Voxivo products means that partners also benefit from rapid onboarding, channel sales and marketing support and the option to use Foehn's billing service or to bill their customers directly. It is even possible to configure and deploy VoxivoCX within 24 hours. Deployment services include Foehn's own cloud hosting, number porting, SIP trunking and Internet access via leased line or business grade broadband.
Foehn's channel recruitment campaign is led by Barrow who believes that Voxivo will be attractive to a broad range of service providers in both the IT and communications sectors. "Our phone and contact centre solutions appeal to the SME market and we're taking a broad view of potential partners across IT, networks and cloud services, as well as more traditional business communications providers," noted Barrow. "The typical partner profiles of the past are obsolete. Managed services, technical support and consultancy skills have changed significantly over recent years and service providers can tackle a much wider range of integrated services these days. Ultimately, we offer solutions for improving customer experiences and business productivity and need partners who understand those requirements and work with decision makers in those areas."
The Voxivo cloud phone and collaboration product is designed for straightforward deployment, configuration and management with repeat monthly revenues, but VoxivoCX is more suitable for partners with some contact centre expertise. "Our experience tells us that the successful deployment of any contact centre depends on having the know-how to align the customer experience with business operations, and requires a clear understanding of the challenges faced by agents and contact centre supervisors," added Barrow. "For this reason we'll be seeking partners with credentials across a range of key criteria."
What makes a comms solution fit for a modern purpose? Answer: It's not a complex and inflexible user experience, says Barrow, who claims that Voxivo's integrated collaboration suite eliminates the 'overload' which arises from the disjointed mix of legacy stand-alone collaboration tools that he says have proliferated over recent years. "For many of our clients, their legacy systems have evolved over time into a complex integration of hardware and applications and they now seek simplicity," he said. "The impact of business alignment and customisation on system performance cannot be overstated."
Nor can the role of agents in the performance of a contact centre system and the quality of the customer experience. "That's why agent requirements are central in the design of VoxivoCX," said Passingham. "Our clients tell us that the most critical requirements are rapid user adoption, ease of operation and strong engagement with the system over the longer term. By addressing these issues, the design of VoxivoCX can make significant reductions in the time, cost and resource incurred in contact centre operations."
Foehn also focused on the criticality of voice and improved agent productivity, both considered to be foundation stones of contact centre design. "In the development of VoxivoCX we've prioritised voice," noted Passingham. "It's still the most frequently requested communication channel and it's used for the most important interactions. Customer expectations are shifting towards the quality of response that only voice can offer; and backed up by skills-based routing and intelligent IVR agents can use voice to deliver the simplest, fastest response to complex calls.
"These often involve high value transactions, complaints or emotionally charged issues. So our focus on getting voice right resonates with many businesses and fills a critical space for voice optimised CX in the market. Voice is a fast, economical and trusted channel of communication. The customer wants it, the agent likes it and the business needs it. Consequently, there's a renewed focus on voice which, in any case, has always been a customer's preferred channel."
Alongside prioritising voice Foehn is also looking at APIs and integrating with key business processes. "Our in-house integration skills will continue to play an important role," confirmed Passingham. "Furthermore, we work with an open source architecture that gives us the agility and flexibility to respond quickly. As a system evolves through its lifecycle so must the provider's services, so it is crucial to keep moving forward. We have a strong development roadmap for both Voxivo and VoxivoCX and will be releasing new features for both over the coming months and years. Standing still in this market means certain failure."