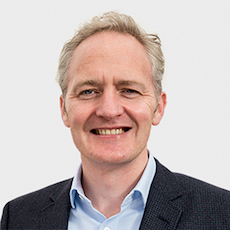 A tie-up with Indian optical cable manufacturer STL is set to ramp up Openreach's roll out of full fibre to the nation.
According to Openreach, the partnership will help the company meet its full fibre broadband roll out goal to reach 20 million homes and businesses by the mid-to-late 2020s. 
STL's slim design is said to enable 2,000 metres of cable to be installed in under an hour and minimises the use of plastic, supporting the company's green aims. 
It claims Openreach engineers are now delivering fibre connectivity to a home every 15 seconds.
Over four million premises can now order a gigabit capable full fibre broadband service from a range of competing service providers using Openreach's new network. 
Kevin Murphy, MD for Fibre and Network Delivery at Openreach (pictured), said: "Our full fibre network build is going faster than ever. 
"We need partners like STL on board to help sustain that momentum. We know the network we're building can deliver a host of social and economic benefits – from boosting UK productivity to enabling more home working and fewer commuting trips – but we're also trying to make this one of the greenest network builds in the world. 
"So, it's good to know that STL's compact and efficient designs will contribute to this in a significant way."