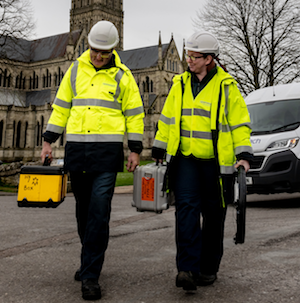 Salisbury will become the first entire city in the country to gain access to Openreach's FTTP broadband technology.
Openreach is aiming for its Fibre First build programme in Salisbury to be completed within a year, and it will deliver fibre optic broadband cables from the exchange directly to more than 20,000 premises across the city. 
Openreach is working with partners across the city to make sure the infrastructure build can happen at pace and with minimal disruption to local residents.
John Glen, MP for Salisbury and South Wiltshire, said: "Full fibre will significantly improve the attractiveness of Salisbury for companies looking for a location with cutting-edge connectivity, boosting the number of high quality job opportunities for constituents."
Clive Selley, CEO at Openreach, added: "As a medieval city, Salisbury's narrow streets won't be the easiest for our engineers to access and work in, but we're confident that it's achievable."