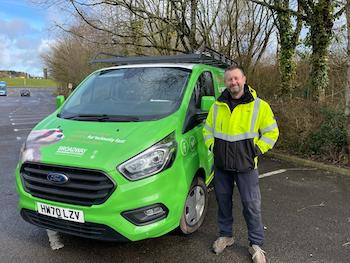 Rural broadband provider Broadway Partners has secured £145 million from Downing LLP to support its plan to deliver full fibre broadband to rural communities across Wales and Scotland. 
The funding will support Broadway's aspirations to connect 250,000 homes and businesses by 2025.
Commenting on the deal, Michael Armitage, CEO of Broadway Partners said: "This will enable us to accelerate our rural broadband programme, offering vital connectivity to businesses and households in parts of the country that other providers can't reach.  
"We are fortunate to have had Souter Investments as our provider of funding and wise counsel since 2018, and their expertise and guidance have been invaluable as we have grown from ambitious start-up to even more ambitious challenger. We are looking forward to the next phase of our mission with Downing with confidence and optimism."
Marcus Allchurch, Managing Partner at Acuity Advisors which secured the investment, said: "The Broadway team has a clear focus on delivering next generation full-fibre connectivity to rural communities in Wales and Scotland."