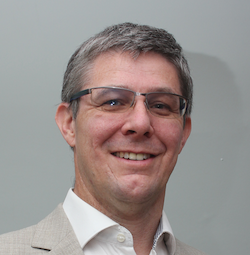 A network that offers maximum uptime with minimal latency and packet loss is increasingly vital for those hungry to deliver the highest quality service experience for their customers.
With 100 Fibre Exchanges now live across the UK, CityFibre is ushering in a new era of infrastructure-builder-provided micro edge data centre capability to support exactly this. I often describe our Fibre Exchanges (FEXs) as the beating hearts of the networks we build. Not only is this true but it's impossible to appreciate our network's capability, potential to scale or ability to adapt for the future without knowing more about them.
The physical location of every FEX determines how we design our core network for the area that it will ultimately serve. FEXs are so key that only once a site is secured for the long term do we move a city from the network design phase into to the 'full steam ahead' build phase.
As civils gangs working for our build partners begin to dig the streets, our FEX commissioning team also spring into action. Their job is to follow a consistent set of standards and turn each prefabricated container into a state-of-the-art facility. Once complete, each unit can power gigabit speed connections to 60,000 premises at full capacity, with most having enough space and power for a second unit to be placed alongside in the future.
Doubling as a micro-edge data centre, each FEX not only powers broadband services, it provides a point of interconnect for our partners and can help them realise their edge computing ambitions by storing and processing data closer to their customers. This isn't just about saving bandwidth, it's about improving response times, delivering best in class services and winning customers for the long haul.
Convia recently reported a three-year 266% increase in global streaming. It's trends like this that are seeing micro edge data centre capability fast becoming table stakes for end customer experience. The use of it by service and content providers means less jitter and lag to disrupt an end customer's enjoyment of streaming or online gaming experiences.
For businesses and homeworkers, it underpins a new era of agile working – providing more efficient access to the plethora of business applications now hosted in distributed hybrid cloud environments. And for those responsible for IP TV feeds, critical applications or smart city management, it's about processing and transmitting data as fast and reliably as possible to improve services and real-time decision making.
Future fit and highly secure
High quality edge computing depends on the environment that serves it though, and that's where our FEXs, built for resilience, power efficiency and reliability come in. Each are aligned to Data Centre Tier 2/3 specifications and house twelve equipment racks.
 
Home to the latest energy efficient routers, switches, and servers, a FEX packs huge processing and storage capacity into a small space, while optimising heat output and power consumption. It also stands ready to adapt to future advances in core network technology.
Site security and personnel safety is maintained via remote 24/7 surveillance and access control, with alerts triggered in the event of fire, lone worker incidents, or any compromise to the compound, doors or perimeters.
Powered for success
Each FEX can support up to 7KW AC per rack, with DC rectification available for more traditional telecommunications carriers. In the event of a power outage, supply is automatically switched to A+B uninterruptible power supplies, with standby generators capable of running the entire site even at full load.
We're constantly testing new technologies to optimise power usage effectiveness (PUE) – the measure of how efficiently data centre equipment uses energy. A rating of 1.3 is our goal and is not far off being achieved by using a combination of free-air cooling systems, enhancements to hot and cold aisle management and work to optimise operating temperatures without undermining component lifecycle.
Not only can our facilities minimise their own electricity consumption, they also allow us to secure much of the 250KVA power needed from renewable sources. For the future we're evaluating alternatives including Hydrogen options for our back-up generators and industry standard APIs for partners to monitor the power consumption of their own equipment.
Fast, reliable connections
Symmetrical gigabit connectivity is served to premises by over 2,000 fibre inputs and two optical distribution frames that pass traffic through the FEX racks and cabinets. With resilience so vital, every FEX is served by two physically diverse fibres – complementing the ring-based topology used for our core infrastructure build. This puts our network in a different league from those reliant on hub and spoke architecture and the single-fibre-served exchange buildings of old.
The resilient design of our core and backbone infrastructure and our standardised build approach also helps to accelerate deployment of advanced network automation technology and AI. Over time, continued investment in such technologies will further reduce the need for engineer visits, minimise downtime from planned and unplanned outages and enhance SLAs for the benefit of all.
A commercial conundrum
Even after a powerful boost from the pandemic the volume of data created, stored and transmitted is predicted to continue to grow over the next five years. Much of this will find its way into micro and edge data centres as service providers compete to deliver the best experiences.
Many organisations that have already tuned into the benefits of edge solutions, know how complex edge datacentres are to deploy, configure and maintain. Securing a suitable location alone is challenging and time consuming, and high security is essential. In most cases, it makes more sense for service providers to use third party facilities operated by commercial partners.  
As far as CityFibre is concerned, we not only have the resources and experience to handle everything on behalf of our partners, we also have ample scope to expand our capacity cost-efficiently to meet future requirements.  For our team of planners and technology experts, this is exciting because it validates so many of the decisions we've already made and shines a light on an even deeper purpose and role for our networks going forward.