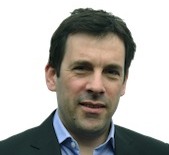 Labour's pledge to nationalise Openreach would kill competition in the comms sector and reinstate the monopoly at the expense of the tax payer, warned Adam Zoldan, co-founder and Director at Knight Corporate Finance.  
"The UK is the most competitive market for telecoms in Europe. However, it does lag other countries in terms of broadband speeds and this could have been avoided with stronger regulation to encourage BT to investment in Openreach, or open up the network to competitors.  
"To correct this market oddity we are seeing significant private investment in competing high speed fibre networks.  
"Should Labour's plan ever materialise, it would most likely have exactly the opposite impact to that intended and bring a calamitous impact on the sector."