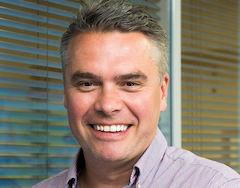 Hull-based infrastructure builder KCOM has partnered with four ISPs in the east Yorkshire towns of Hornsea and Withernsea as part of a trial to provide wholesale services across its full fibre network.
The pilot is the first step for the wholesale business towards working with more resellers across its Yorkshire and Lincolnshire expansion area.
Tim Shaw, MD of KCOM Wholesale & Networks, said: "This is the next step for us as we seek out opportunities to work with new partners across our expanding full fibre network.
 
"This pilot scheme is just the start of what we believe has huge potential for both us as a wholesaler and our reseller partners. 
"We are investing heavily to build a FTTP network that gives potential partners a platform to sell their products and services on. We're now actively seeking new partners to join us on this journey."
In January last year KCOM outlined plans to expand its full fibre network across east Yorkshire, north Yorkshire and, for the first time in its 116 year history, across the Humber to North Lincolnshire.
Since then, KCOM Wholesale & Networks has increased the business's fibre footprint substantially to cover tens of thousands of properties.