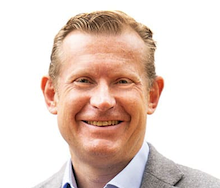 Alinda-backed broadband provider Glide Group has acquired Concept Solutions People (CSP) to create a fibre arm for the business and expand its footprint and customer base across the UK.
Leeds-based CSP designs and builds fibre networks for clients such as councils, data centres, telecommunications services providers and universities, having built over 100km of owned duct network in 27 UK locations since its 2010 inception.
CSP will now be renamed Glide Fibre and its network will be integrated into the Glide core network.
Tim Pilcher, CEO of Glide Group said: "The team has a wealth of experience and knowledge that is invaluable to our ambitions to build fibre in difficult to serve and hard to reach areas.
"Our investors, Alinda Capital Partners who purchased Glide in 2020, invest in asset-rich infrastructure that will provide a lasting return for the next 20-30 years and this acquisition suited those criteria well."
Glide was advised on the transaction by Grant Thornton and Addleshaw Goddard and CSP advisors were Clarion and Parsons