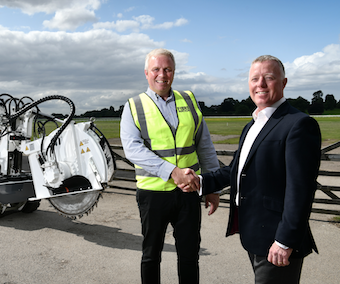 FibreNation has partnered with the newly rebranded Makehappen Group in a multi-million-pound contract which forms part of its roll out of full fibre capabilities to more than three million UK homes and businesses.
The venture partnership follows the joint acquisition of comms provider Future Network Solutions, traffic management and utility company 2 Works and vehicle hire business 2 Rent, all now operating under the Makehappen Group moniker.
Makehappen will manage the infrastructure build and it claims that the combination of a new methodology and top notch equipment will enable it to build faster and safer networks with less disruption to residents and business owners.
The partnership has completed a successful network build of its gigabit-ready fibre to a further 40,000 homes and businesses in York. The focus now is on rolling out across other northern locations including Harrogate, Knaresborough and Ripon.
Paul Crane, Head of Engagement and Rollout at FibreNation, stated: "Full fibre is more than just a quick Internet connection, it connects us to our community and how we run our lives day to day. It encourages business growth and builds a stronger, smarter society and we must embrace it now."
Pictured: Makehappen Group CEO Chris Hart and Paul Crane