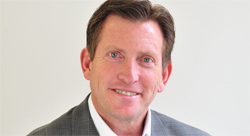 CityFibre's wholesale customers have access to toob's network footprints following what has been described as an 'industry first' link-up.
The deal sees south of England located toob extend its broadband retail proposition across CityFibre's national footprint.
The companies have also agreed Heads of Terms for a wholesale aggregation partnership that will see toob's current and future network builds incorporated into CityFibre's Ready for Service footprint, expanding the addressable market for  CityFibre's ISP partners.
The technical integration of toob's footprint is expected to be completed by summer 2023.
CityFibre CEO Greg Mesch (pictured) said: "This deal represents the UK's first major partnership between infrastructure builders, establishing a new model of wholesale aggregation that accelerates and expands the addressable footprint available to our wholesale ISP partners. 
"For smaller fibre network builders which currently only offer their own retail broadband services across their footprint, it also establishes an opportunity to expand their retail offering, opening a wholesale revenue stream and maximising take-up over their network."
toob CEO and founder Nick Parbutt added: "Opening our own network to other ISPs has been part of our strategy from the outset, and partnering with CityFibre allows ISPs to access the toob full fibre network."