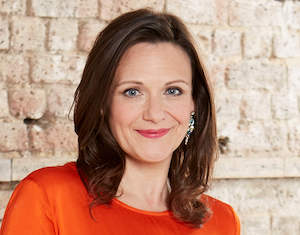 It won't be long before business ISPs will be besieged by enquiries for full fibre home broadband according to CityFibre's Head of Sales for Consumer ISPs Emma Goodwin. Here, she outlines how CityFibre's status as a market disrupter in the business sector is being replicated in the consumer space as the fast expanding altnet ramps up a partner recruitment campaign.
CityFibre is ratcheting up its strategy to enable traditionally business-focused ISPs to address the rapidly expanding residential market. With an open access network set to reach up to eight million premises over the coming years, it says it is paving the way for partners to make significant gains in the towns and cities where they operate. The opportunity is as broad geographically as it is enticing, according to Goodwin. "As one of the leading players in driving the roll out of full fibre in the UK CityFibre is set to reach a third of the country in the years to come," she commented. "With 69 locations previously announced and in build, CityFibre recently announced plans to reach another 216 locations."
For a decade CityFibre has worked with a number of partners in the business market to drive its full fibre message across the towns and cities in which the altnet already has infrastructure in place. "The reason was simply that the business market is where there has been the most urgent requirement for full fibre speeds," added Goodwin. "But that message is evolving as more domestic users seek out faster and more reliable services."
There is enormous potential for ISPs that have already honed their skills and experience in the business market to address the needs of today's consumers
She noted that today's consumers need faster connectivity, not just to meet family-wide entertainment needs but to fuel much more definitive and sophisticated needs such as fully enabling video-intensive home working and access to cloud-based services and information. "As such, home users' hunger for bandwidth is even greater," she added. "Our aim is to accelerate ISPs' ability to serve these needs through an open access full fibre network."
CityFibre wasted no time in embarking on a campaign to work with ISP partners on a national and local level that want to drive their penetration and presence in the residential market. "We're already moving fast but we want to move even faster," added Goodwin. "Our build programme is progressing swiftly. Typically, we will reach almost every premise in each of the towns and cities we're building in, so there is every reason for our ISP partners to offer and provide full fibre services to consumers."
She added that the move is reflective of CityFibre's 'strong belief and passion' in driving competition in the market. "There is enormous potential for ISPs that have already honed their skills and experience in the business market to address the needs of today's consumers," explained Goodwin. "If they are already serving the business community in a town or city they have the foundations to also serve consumers in the same areas.
"It's a great way to diversify their business, generate a new revenue stream and create greater business stability. Ultimately, it's about giving our channel partners and their customers more choice. By fostering and nurturing competition, and by giving our ISP partners the products and tools to compete, we can move everyone towards a full fibre future that much faster."
According to Goodwin, consumer appetite for full fibre is gaining in strength. Nonetheless, she acknowledges that some ISPs addressing the business market might need persuading before they are prepared to swing their sights onto the consumer space. Her argument is that by making that move now, they will gain an early mover advantage in a market that is primed for 'exponential growth'. "Consumers need the greater speed and reliability that full fibre delivers," commented Goodwin. "That demand is currently not being met sufficiently in most of the country."
For home users full fibre is a new and exciting proposition, one that's radically different. It's effectively a new market for our traditional partners
Goodwin also explained that an important aspect of CityFibre's proposition is that it is providing Layer 2 connections to its full fibre infrastructure. "This leaves plenty of scope for ISPs to differentiate and add their own value," she said. "We provide the connectivity platform but the ISP partner is in control of what they take to market. They can make use of their existing skills, investments in infrastructure, management, billing and other capabilities to offer a bespoke full fibre proposition. We work with them to interconnect with us locally or nationally, before then supporting them with their own propositions."
CityFibre's partner support programme provides a leg up to its platform, followed by support with project management, enablement and delivery, marketing, service management and billing, all aligned to the build process. When selling full fibre, Goodwin noted that marketing is a particularly important element. "In our cities we're constantly marketing to residents about the CityFibre network, thereby stimulating demand for partners as homes become ready for service," she stated. "It supports partners' own marketing significantly."
"Aside from propositions from emerging alternative providers there is little choice for consumers in the full fibre broadband market, and what competition there is comes mainly from the established big players. CityFibre has done a lot to raise its own profile and recognises the need to support ISPs to achieve a similarly high profile in the market."
Case study:
Opening the door
Several ISPs have already started addressing the consumer market with CityFibre, including Inverness-based HighNet which is focused on the Scottish SME market. As an existing CityFibre business partner it has now launched a consumer offering under the brand BrawBand and is seeing early success in its target areas. David Alldritt, Technology and Innovation Director at HighNet, said that the on-boarding process and the results to date have been promising. "We knew CityFibre well and already had the network infrastructure in place," he said. "It was just a question of making the transition from our comfortable B2B environment into the B2C market."
HighNet was principally concerned about the challenge of supporting consumer customers and how the business processes and the economics could be managed. "That was a big unknown and a concern initially," added Alldritt. "We took the decision to automate as much as possible and put a zero-touch provisioning service in place."
It took around four months to hold discussions with CityFibre, crystalise the strategy, come up with a brand, develop a website, design the business processes and carry out the integration work needed for the automatic provisioning – and then run a pilot. "The BrawBand service was fully launched in mid-January 2021 and it quickly attracted customers," noted Alldritt. "By the springtime, HighNet was comfortably on target to achieve its goal for the year."
As part of the on-boarding process CityFibre held various sessions with a number of HighNet's departments, covering the end-to-end process – including ordering, installation, customer service and every other aspect of working with consumer customers. "HighNet is an example of a proactive business ISP entering the consumer market with real gusto," stated Goodwin. "There are plenty of other locations across the UK where CityFibre has already begun, or will be, building our full fibre platform, creating a ready market for more ISPs.
"There is also a critical difference and clear benefit that full fibre broadband offers to ambitious ISPs. Full fibre is much more reliable and easier to support than copper, so managing a large number of customers will equally be much easier than it would those on copper services. It means they can scale up without the costs getting out of hand."
Goodwin claims that CityFibre's Gigabit City Investment Programme catalyses partner access to the near-untapped consumer fibre market. "For home users, full fibre is a new and exciting proposition, one that's radically different," she commented. "It's effectively a whole new market for our traditional partners.
"Aside from a few national broadband players consumers don't have much choice right now, but by positioning themselves to be that alternative option business ISPs will be well placed to maximise the potential, and scale up as more customers seek to upgrade their homes to full fibre."