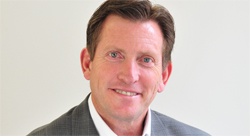 CityFibre and Vodafone have agreed a major expansion of their strategic partnership. 
The deal establishes Vodafone as CityFibre's anchor customer nationwide, making long-term volume commitments across CityFibre's entire eight million home target rollout as part of its £4bn investment programme.
CityFibre's rollout will deploy dense Full Fibre infrastructure in 285 cities, towns and villages across the country by 2025. More than one million homes are already able to receive Full Fibre broadband over its network.
The expansion builds on a strategic partnership agreed in November 2017 in which Vodafone committed to market ultrafast consumer broadband services across a one million home CityFibre footprint in 12 cities. 
The deal makes Vodafone the UK's largest retail provider of Full Fibre to consumers. It also marks Vodafone's continued support for the expansion of Full Fibre networks across the UK and determination to encourage wholesale infrastructure competition at scale in the market.
Since launch, the companies have worked together closely to develop the market and maximise take-up. This has resulted in Vodafone's Gigafast services achieving twice the rate of take-up over CityFibre's footprint compared to its market share in other parts of the country.
Anchored by the increased commitment from Vodafone, CityFibre is making a substantial investment into a new National Access network, connecting its growing footprint of local Full Fibre networks. 
The new network will make it easier, faster and more cost effective for Vodafone and other wholesale partners to bring services to market across its nationwide footprint.
Using the new National Access network, Vodafone and other wholesale partners will ultimately be able to provide Full Fibre services to any premises on CityFibre's networks. 
Each new customer ordering a service from a partner will be offered an installation date within just 5 working days of placing their order.
Ahmed Essam, Chief Executive Officer at Vodafone UK, said: "We want to see a competitive market that brings the benefits of full fibre to more people. 
"We've had a successful partnership with CityFibre since 2017, and we look forward to continuing working together to connect more of the UK to Full Fibre. Through our partnership with wholesale providers, we're going to be bringing Full Fibre to more homes."
Greg Mesch (pictured), Chief Executive Officer at CityFibre, added: "Through our strategic partnership, Vodafone has made a powerful decision to back CityFibre and help establish wholesale infrastructure competition for the UK. 
"Vodafone continues to have full confidence in our network and is now anchoring our entire Full Fibre rollout nationwide."