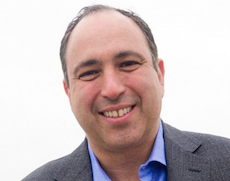 What should ICT providers put at the heart of their approach to the finance sector? TIG CEO Des Lekerman has the answers.
Tech solutions are now far more sought after by financial firms seeking to resolve a number of issues, including operational and regulatory challenges. "We've seen firms within the finance sector turn increasingly to technology to streamline business operations and cut down on costs during a time when increased regulation and fees are putting pressure on revenues," stated Lekerman. "Moving to cloud-based systems and storage means that companies are able to become more agile, and the costs of onsite infrastructure are lowered which makes a tangible difference to headline profits."
The fear of storing data on the public cloud has long been an agony for finance firms, but their doubts begin to ebb when they become more open to the benefits of public cloud solutions, observed Lekerman. "In addition to this, buy and sell-side firms are increasingly looking at machine learning as a means to boost operational efficiencies as well as gain a competitive edge," he added.
The biggest motivator for TIG's clients and investors within the financial services sector has always been, and still is, cybersecurity, but how this is handled has evolved significantly, according to Lekerman. "Reporting and due diligence in the way data is managed demands the highest levels of security, and any breaches can have a huge and everlasting impact on the reputation of the business," he added. "The Azure Cloud has been approved by global financial bodies as meeting industry specific regulatory requirements and certification controls, so for our clients storing their data in the cloud is a layer of security that comes along with the operational efficiency of working in this way."
The biggest challenge for finance sector ICT buyers is to decide which type of cloud storage solution will work best for their business –  public, private or a hybrid of both
In terms of data storage, the future is in the cloud and any organisation that hasn't started to implement this yet is at risk of being left behind, warned Lekerman. "The biggest challenge for finance sector ICT buyers is to decide which type of cloud storage solution will work best for their business, whether that's public, private or a hybrid of both," he stated. "Increasingly, in addressing this question the role of the COO and ICT buyer are merging because there are real operational outcomes that the IT manager can influence through the type of technology they invest in."
To provide the best solution tech providers need to truly understand the way each client operates and collaborate with them to improve the functionality of the business overall. "Specialising in the finance sector means having a deep understanding of the regulatory and security requirements that impact the way firms work. How else can you advise them on the best way to implement technology?" asked Lekerman.
In terms of future success in this sector, the emerging technologies ICT suppliers should back and start thinking about now must reflect an increased level of interest in the outcomes of data analytics and machine learning, observed Lekerman. "Data warehouses are no longer reserved for enterprise level, and business leaders have an understanding of the power that can be harnessed through in-depth analysis of their data," he stated. "Finance sector clients in particular have mountains of data that can influence the next move they make as a business, but only if they are able to analyse the right things at the right time. In the long-term we see data warehousing capabilities as a major asset for our business and for suppliers generally."
Any organisation within the finance sector will be operating in a highly specialised field, with different regulations and working practices governing the data and technology they use. TIG has built up knowledge of this sector over a long period of time and still conducts regular catch-ups with clients to ensure it is doing everything possible from a technology perspective.
"Staying up to date with regulatory changes and understanding the problems our clients face are key to success in this area," said Lekerman. "Being a dedicated and reliable name within the finance industry has led to the majority of our leads and customers coming from recommendations and referrals. It's self-perpetuating so long as you deliver what you promise."