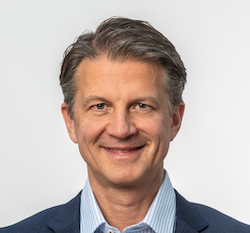 In a business update NFON has posted preliminary figures indicating an 8.3% increase in recurring revenues to 73.6m euros (2021: 68m euros), with total revenue of 80.8m euros (2021: 75.9m euros).
Overall this represents a 91.1% share of recurring revenues (2021: 89.5%). 
The number of seats installed with customers rose by 8.0% to 634,288 (31 December 2021: 587,067). 
This results in average revenue per user (blended ARPU) for 2022 at the pre-pandemic level of EUR 9.72 (2021: EUR 9.84). 
"Despite economic uncertainties and a clear reluctance to invest on the part of companies, we increased our revenue in 2022 and continuously increased the number of extensions installed at customers' premises," stated CEO Dr. Klaus von Rottkay. 
"At the same time, NFON's business model has continued to mature. With a clearly defined product roadmap, a focus on high growth markets and a solid foundation of partners and customers, we intend to continue to grow and achieve significantly positive adjusted EBITDA in 2023."