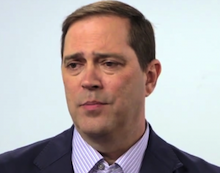 Cisco has reported Q2 revenues of $12bn, down 4%, with a non-GAAP operating margin rate of 33.7%, up 1.6 points.
Chuck Robbins, CEO, said: "Like many in our industry, we are seeing longer decision making cycles across our customer segments for a variety of reasons including macro uncertainty as well as unique geographical issues. 
"The good news is that once this uncertainty passes for our customers, we expect to see spending recover as technology continues to be at the heart of all they do.
"Over the past several quarters we've made progress integrating automation, analytics, and security across our enterprise networking portfolio, while at the same time shifting to a subscription-based model."