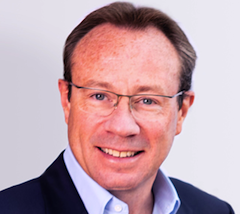 BT has announced a £12bn investment programme to build full fibre broadband for 20 million premises across the UK including rural areas by the mid to late 2020s.
Chief Executive Philip Jansen said: "Recent weeks have shown how vital it is to develop next generation digital infrastructure. That's why we've set out a new target."
The news came as BT published its full year results to 31st March, which saw revenues down 2% to £22,905m with profit before tax of £2,353m.
"BT had a positive year delivering results in line with expectations and completing our £1.6bn phase 1 transformation programme, one year ahead of schedule," added Jansen.
"Our FTTP investment should deliver pre-tax nominal returns of between 10% to 12% and is based on a regulatory framework consistent with Ofcom's preferred policy direction and continued support for infrastructure investment and competition."
Jansen also noted that BT has been impacted by coronavirus challenges. "Covid-19 is affecting our business, but the full impact will only become clearer as the economic consequences unfold over the next 12 months," he added. "Due to Covid-19, BT is not providing guidance for 2020/21, at this time.
"BT needs to be leaner, simpler and more agile. We are announcing a radical modernisation and simplification programme that will use technology to create a better BT for the future. This 5-year initiative will re-engineer old and out of date processes, rationalise products, reduce re-work and switch off many legacy services. This next stage in the modernisation of BT will deliver gross annualised savings of £2 billion over the next five years.
"In order to deal with the potential consequences of Covid-19, allow us to invest in FTTP and 5G, and to fund the major 5-year modernisation programme, we have also taken the difficult decision to suspend the dividend until 2022 and re-base thereafter."